Maddox first litter in Australia is born!
2023-05-17
« Tillbaka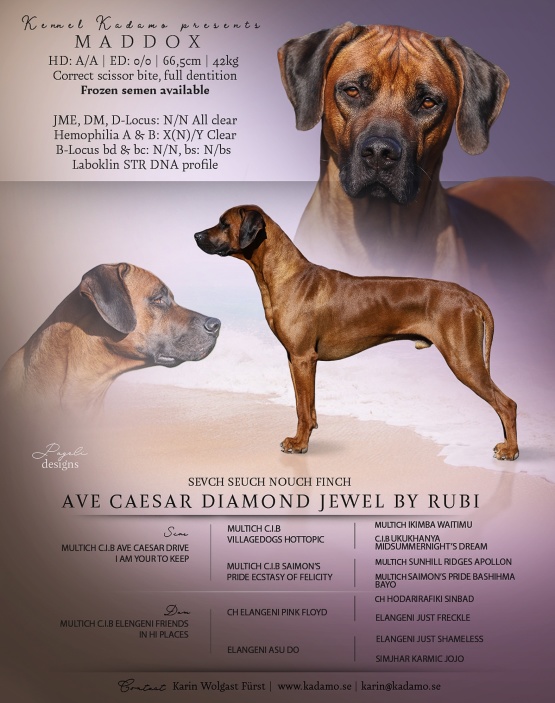 Last night our boy Maddox became father to 5 beautiful puppies in Australia. His frozen semen was exported there in the fall and this is his first litter from it. Look forward to see more photos of them as they grow!
I got this nice add made by Pageli designs for our handsome stud. He is soon expecting his second litter in Sweden at kennel Lustjakten. Exctiting times ahead!