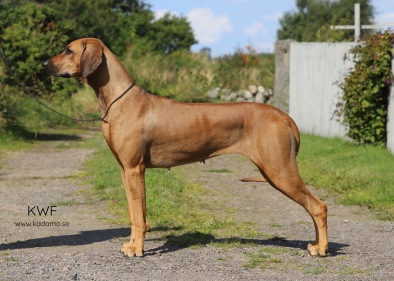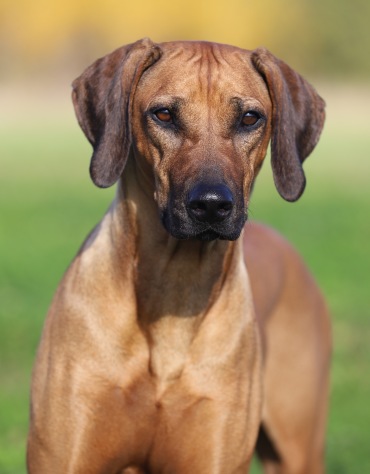 SEVCH
Kadamo Comin' Home "Tiya"
Born: 2018-12-08
Sire: SEUCH NUCH FINCH SEVCH NORDJW-17 FINJW-17 NOJW-17 HEW-17 HEJW-17 Amatonga's Golden Boy to Kadamo "Colin"
Dame: CIB SEUCH NUCH FICH DKUCH EECH SEVCH RLDN RLDF LP1 Kadamo Bringin' It Back "Mira"
Hips: A/C
Elbows: 0/0
Weight: 43 kg
Height: 67 cm
Dental status: Fullset correct bite
Health:
JME- Juvenile Myoclonic Epilepsy - N/N - clear
DM - Degenerative Myelopathy - N/N (exon 2) - clear
Hemophilia B (factor IX) - X/N)/X (N) - clear
Hemophilia A (factor VIII) - X(N)/X (N) - clear
D-locus D1 (dilution) - N/N - clear
B-locus (liver) bd: N/N, bc: N/N, bs: N/N - don't carry livergene
Bloodtracking: Swedish Bloodtracking Champion
Shows: CAC, CACIB, Best of Breed
Owner/Breeder: Karin Wolgast Fürst, kennel Kadamo

Tiya is the clown of the family. She takes every day with new energy and a positive attitude. She always comes flying and jumping like a kangaroo through the air to greet me. She loves to stand on her backlegs to give me hugs and kisses.
She loves to be near, sleep next to me on the couch or why not sit in my lap! She is lovely to work with. Excellent both in tracking and obedience. Positive attitude and a good amount of energy makes her easy to train. If Covid had not put a stop to competitions I am sure she would have had her first rallyobediencetitle by now.
She is a friendly girl, get a long with dogs and people, always asks for a backrub and buttscratch.

More photos on her own page.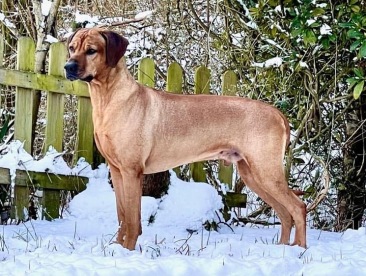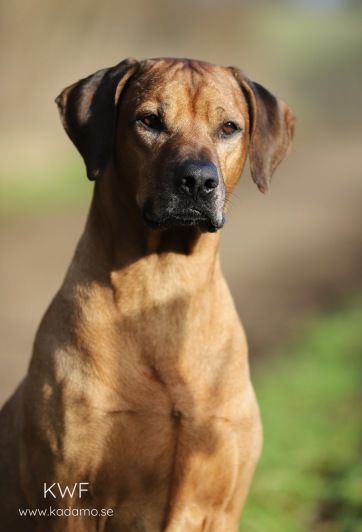 VDH CH Club Elsa CH
Shumbazino Fifth Star Arminius "Ari"
Born: 2015-06-16
Sire: INT CH Thokoza Ngumo "Sam"
Dame: Shumbazino Dareesha "Reesha"
Hips: A1
Elbows: free
OCD/LTV: free/LTV2
Weight: 43 kg
Height: 66 cm
Dental status: Fullset correct bite
Health:
JME- Juvenile Myoclonic Epilepsy - N/N - clear
DM - Degenerative Myelopathy - N/N (exon 2) - clear
EOAD - Early Onset Adult Deafness - clear
D-locus (dilute) - D/D - clear
Hemophilia B (factor IX) - X/N)/X (N) - clear
Shows: VDH Champion, Club Elsa Champion
Owner: Gabriele Hill

From the start, Ari could be walked more or less without a leash. From a young age, he loved to jump from one side of the ditch to the other. We started with clicker training as soon as I got him home, which was fairly easy as Ari is very food motivated. When it is time to go to bed, he is the only dog who checks the kitchen and it could be that you see him next morning waking up with the frying pan.
Ari indicates when he sees wildlife but does not hunt!

Photoalbum of Ari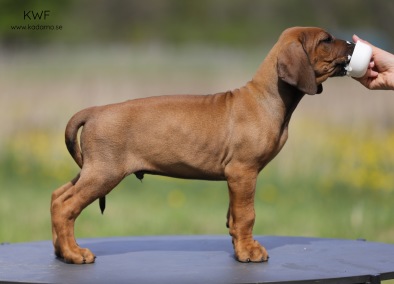 Kadamo Fuckin' Perfect "RILEY"
Weight:
Height:
Hips:
Elbows:
Dental status:
Shows:
Bloodtracking:
Owner: Malin Angantyr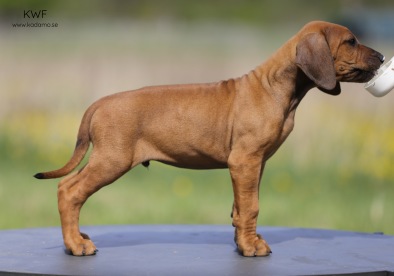 Kadamo Get the Party Started "THOR"
Weight:
Height:
Hips:
Elbows:
Dental status:
Shows:
Bloodtracking:
Owner: Malin Saarenketo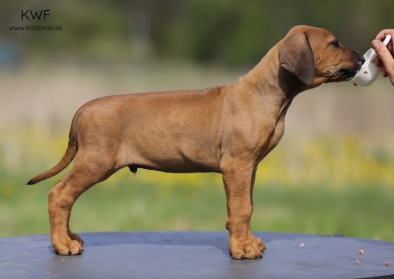 Kadamo Just Like Fire "ALFRED"
Weight:
Height:
Hips:
Elbows:
Dental status:
Shows:
Bloodtracking:
Owner: Ingrid Wilborg and Micke Andersson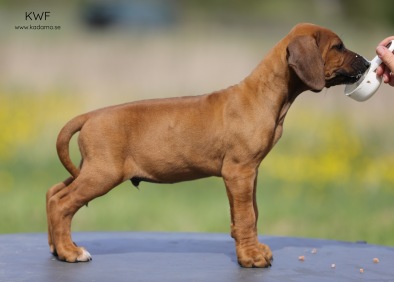 Kadamo The Great Escape "SENGO"
Weight:
Height:
Hips:
Elbows:
Dental status:
Shows:
Bloodtracking:
Owner: Anna and Joan Vieru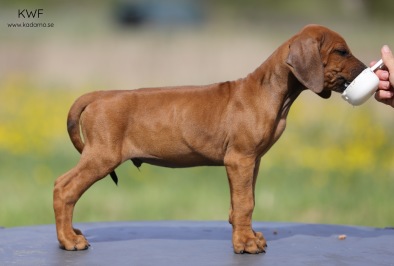 Kadamo Love Me Anyway "SÖREN"
Weight:
Height:
Hips:
Elbows:
Dental status:
Shows:
Bloodtracking:
Owner: Maria Hultqvist and Fredrik Sörlin

Extra crown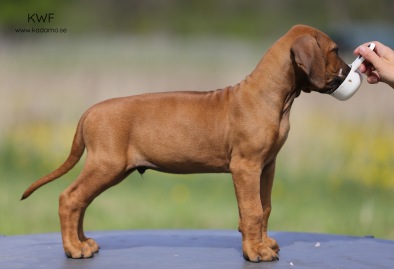 Kadamo Raise Your Glass "SAKO"
Weight:
Height:
Hips:
Elbows:
Dental status:
Shows:
Bloodtracking:
Owner: Patrik and Bee Bengtsson

Singlecrown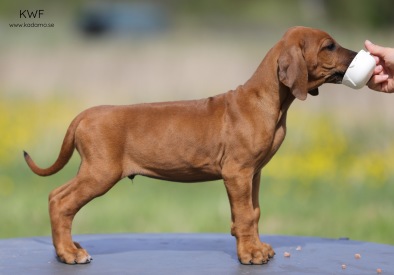 Kadamo So What "LOUIE"
Weight:
Height:
Hips:
Elbows:
Dental status:
Shows:
Bloodtracking:
Owner: Camilla and Mattias Widenberg Törnquist

Singlecrown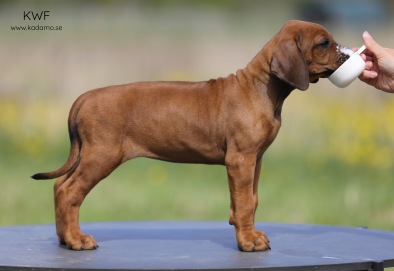 Kadamo Cover Me in Sunshine "JUNI"
Weight:
Height:
Hips:
Elbows:
Dental status:
Shows:
Bloodtracking:
Owner: Malin Myrelid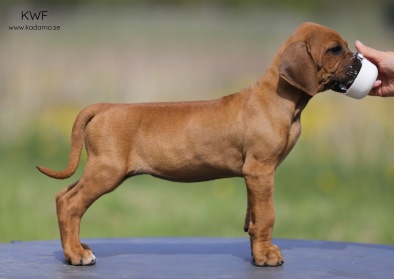 Kadamo Just Give Me a Reason "MISSY"
Weight:
Height:
Hips:
Elbows:
Dental status:
Shows:
Bloodtracking:
Owner: Malin and Mark Reardon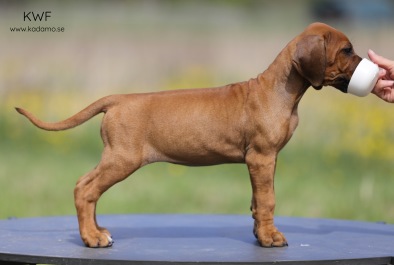 Kadamo True Love "UMA"
Weight:
Height:
Hips:
Elbows:
Dental status:
Shows:
Bloodtracking:
Owner: Louise and Alessandro Monterale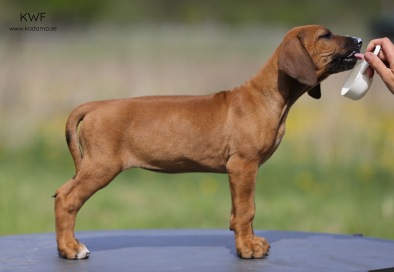 Kadamo A Million Dreams "......."
Weight:
Height:
Hips:
Elbows:
Dental status:
Shows:
Bloodtracking:
Owner: Karin Wolgast Fürst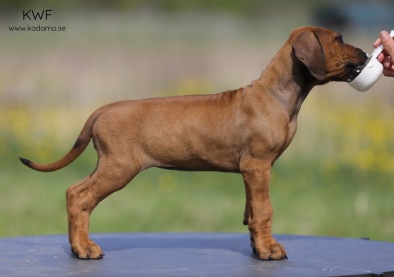 Kadamo The Truth About Love "STELLA"
Weight:
Height:
Hips:
Elbows:
Dental status:
Shows:
Bloodtracking:
Owner: Linda Lidnert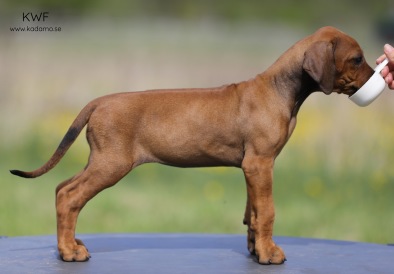 Kadamo What About Us "SOURI"
Weight:
Height:
Hips:
Elbows:
Dental status:
Shows:
Bloodtracking:
Owner: Man Chiu Leung and Johan Carlsson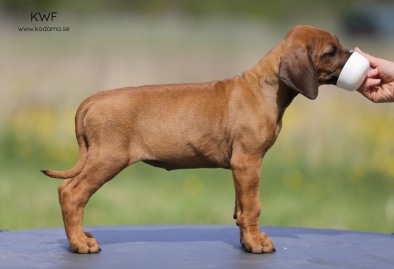 Kadamo Don't Let Me Get Me "SALLY"
Weight:
Height:
Hips:
Elbows:
Dental status:
Shows:
Bloodtracking:
Owner: Anna Uddhammar and Johan Carlén

Small hernia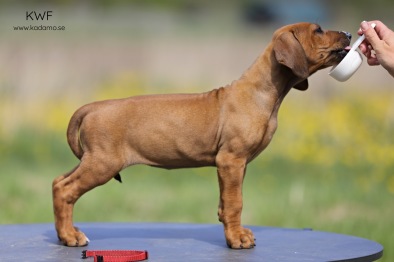 Kadamo Today's The Day "NALA"
Weight:
Height:
Hips:
Elbows:
Dental status:
Shows:
Bloodtracking:
Owner: Nina and Kalle Bastrup

Extra hidden crown