Kaiser Best of Breed, BIG-1 and BIS-4 at his very first puppyshow!
2017-05-25
« Tillbaka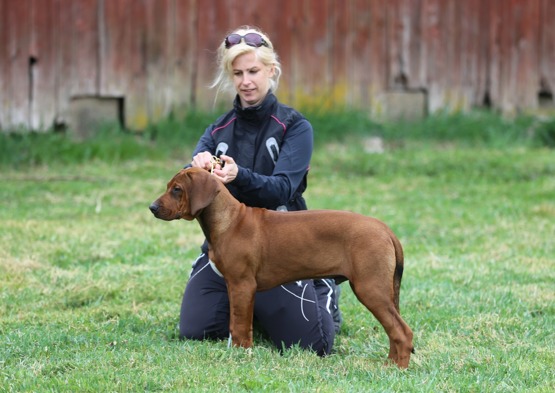 Last Sunday I had two of my It-litter (Mira x Boy) boys attending their very first dogshow. It was Kadamo This is It "Nelson" and Kadamo It is My Time "Kaiser" now about 4,5 months old.
They both recieved very promising words from the judge, who today prefered Kaiser who won Best Male, Best of Breed, BIG-1 and went all the way to Best in Show-4!
Congratulations to you both for great a great debute!