Colin New Swedish, Finnish and Norwegian Champion!
2018-09-03
« Tillbaka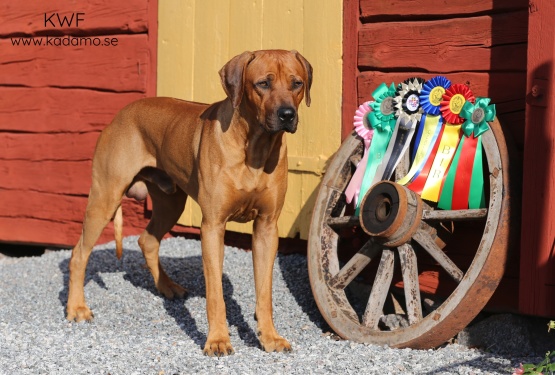 Yesterday it was time for Colin's very first show in Openclass, since he just turned 2 years old three days ago this was also his very first chance to complete his championtitles.
Judge was Eva Jönsson and breedentry was 38.
Colin won the openclass with CQ and placed as Best male in though competition. He won his last CAC aswell as Nordic CAC and later also won Best of breed!
So he completed not only his Swedish Show Championtitle, but also the Norwegian and Finnish Championtitle!
We decided to stick around for the finals where my by then very tired boy managed to place as BIG-4.
So proud of my young and gorgeous boy who did so well, just as he has his whole life! We have a few more shows left this year before we take a break until next year!