Ruff times finally behind us!
2021-08-30
« Tillbaka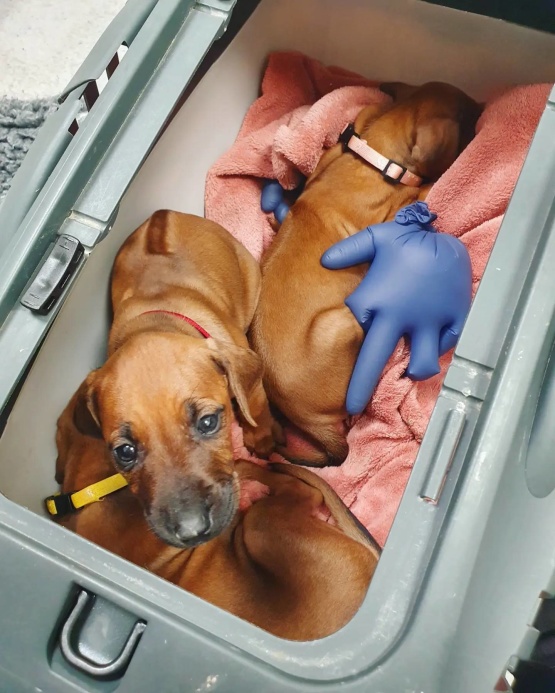 Last week many of the puppies had diarréa. It is common with young puppies but this time it got worse than I am used to. Some of them had poo just like water, and also started vomiting. When you are this little you have no reserves when you loose that much fluid so some of them quickly became tired and weak. I started treating them at home and most of them responded well, but three of them where on Thursday still not doing well so I took them to the animalhospital Strömsholm. They all got IV fluids and the two girls, Ms Red and Ms Pink got to stay over night for more care, and Mr Yellow got to come home. The evening after I went to pick up Red who had been doing better, and to spend some time with Pink who the vet wanted to keep another night. Ms Pink really lived up when I was there, started playing and got her apetite back so she got to come home with us aswell.
The night went well but the next day Ms Red was harder to feed again, she did not want to swallow. I took her back to the animalhospital and she was admitted again.
More medicine and IV fluids and the next day (last night) I got to come and pick her up in the late evening. She has more energy back and also her appetite, which was lovely to see. They have all started to poop solid again so I do hope this bad week is over for all, and that no one else will get worse again.
We did a stacked photoshoot on Wednesday morning, but the weather was cold and most puppies not great in their stomaches so not great photos, but you can see them in the Puppy Diary.