Maddox 3rd Best male with R-CAC!
2022-05-29
« Tillbaka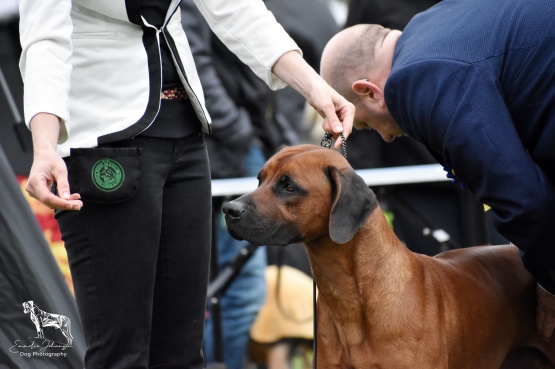 Today we went to the International dogshow in Gimo, judge Johan Lantz, SWE. First I showed Maddox in openclass where he got Excellent and placed 2nd with CQ. Kadamo God of Thunder also showed in openclass but only got Good today. Many dogs did not get excellent today so happy with my dogs who did.
In Best male Maddox ended up 3rd with another R-CAC, so we keep chasing that final for the championtitle!
I showed Tiya for the first time since the puppies and she did well gaining Excellent and placed 2nd in the openclass. The judged thought she was a bit to thin so no CQ today.
Thank you very much Emmelie Johansson for all the photos you took today!