Colin new Swedish Bloodtracking Champion!
2017-09-25
« Tillbaka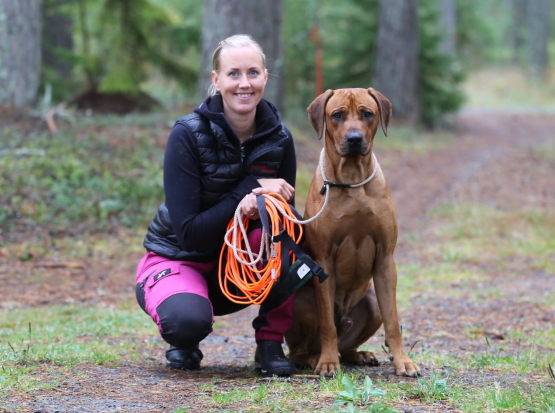 This Saturday I arrenged Kadamo Championship in bloodtracking. Of course Colin got to track aswell (but outside the competition since that is only for dogs bred by me).
He did a very good job and got his third 1st prize which makes him a Swedish Bloodtracking Champion! The first title for this handsome boy completed! His name is now SEVCH Amatonga's Golden Boy to Kadamo!