Agilitytraining!
2023-02-25
« Tillbaka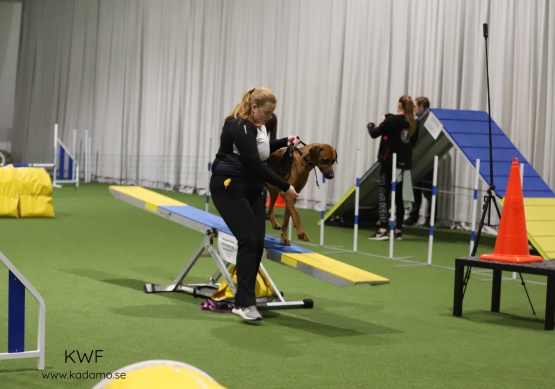 Today it was time for me and some of my puppybyers to try some agility. I have done it before but it is a few years ago and never tried with Tiya and Hailey, who got to come along today.
Linda and SEVCH Kadamo Live Life Like Timon "Nacho" competes and trains agility so they help us out today guiding us through the different obstacles.
We were a total of 9 dogs aged between 1 and 12 years! So wonderful to see all the dogs having fun together with their owners and being brave on the balanceobstacles!
Thank you all for participating and I hope we can do it again!