Our Pink-litter is born!
2023-03-31
« Tillbaka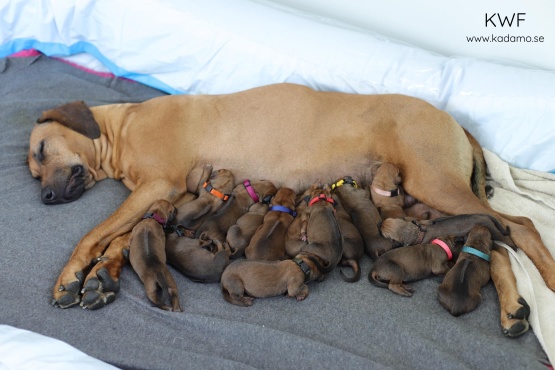 Yesterday on March 30th my long awaited Pink-litter was born! And all 15 of them survived the birth and are strong and healthy! We have 8 girls and 7 boys. Tiya was once again amazing through out the whole delivery and caring excellently for her babies. Full deliveryreport on the Pregnancy & Puppy Diary.
If you are on my waitinglist for a puppy I will be in touch within the next couple of days!