SEUCH EECH FINUCH DKUCH NORDUCH SEVCH SEJW-12
Kadamo Rob Roy
"DEXTER"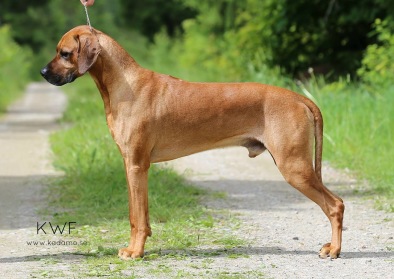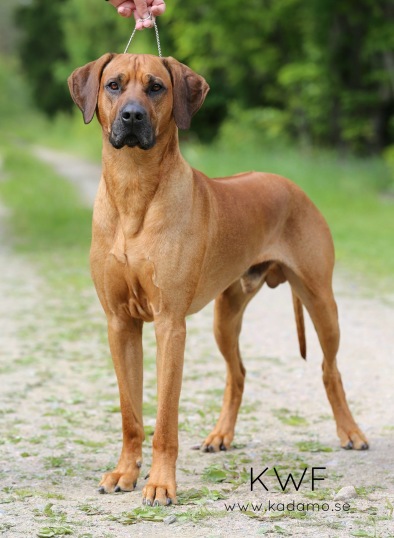 D.O.B: 2012-02-26
Sire: AM GRAND CH CA GRAND CH HPK Tropaco Troyan Argos of COSO "Argos"
Dame: NORDUCH EECH SEVCH RLDN RLDF Hamnuddens Fischer CV "Moa"
Height: 69 cm
Weight: 44 kg
Hips: B/B
Elbows: 0/0
Health: EOAD Clear
Bloodtracking: Swedish Bloodtracking Champion
Shows:
Swedish Show Champion
Estonian Show Champion
Finnish Show Champion
Danish Show Champion
Nordic Show Champion
Swedish Junior Winner 2012
Qualified for CRUFT's 2013
1x CACIB
4x R-CACIB
1x BISS puppy at SRRS Speciality Show 2012
Owner: Tomas Lindgren, Jonny Pettersson
Homepage: www.theridgeback-king.com

More photos of Dexter.

Kadamo I Am Bagheera
"HEERA"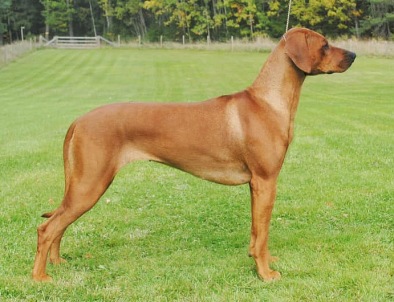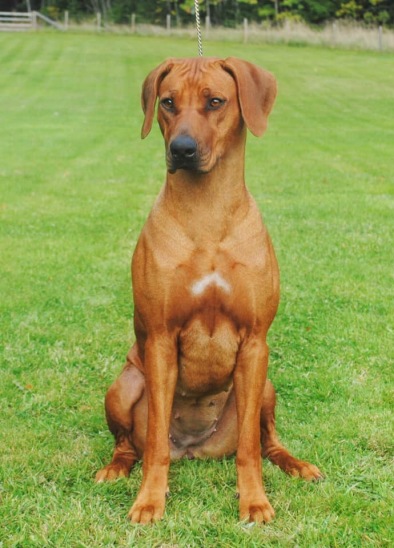 D.O.B: 2018-03-06
Sire: NUCH Ulwazi's Adjua Khan by Edelrood "Khan"
Dame: SEVCH Kadamo Give Me a Hogh Five "Segra"
Height: 62 cm
Weight: 34 kg
Hips: A/A
Elbows: 0/0
Health:
DM clear
JME clear
Shows:
Excellent from juniorclass
(No shows during 2020 because of COVID)
Owner: Mina Teräs

More photos of Heera.
11 puppies (5 males, 6 bitches)
1 male overbite, 1 bitch singlecrown, 1 bitch multicrown
No DS, no excess white or other faults.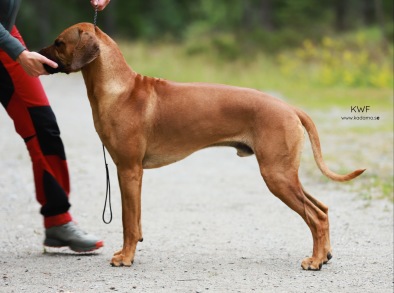 Kadamo Qashqai "IROH"
Weight:
Height:
Hips:
Elbows:
Dental status:
Shows:
Bloodtracking:
Owner: Joakim & Nathalie Palm

Kryptorchid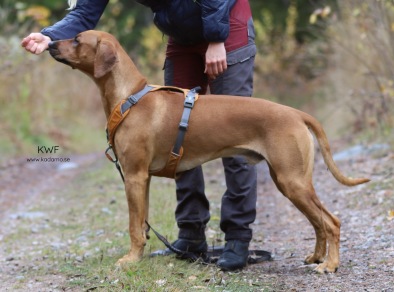 SEVCH Kadamo Juke "NELSON"
Weight:
Height:
Hips:
Elbows:
Dental status:
Shows:
Bloodtracking: Swedish Bloodtracking Champion
Owner: Pernilla Erikanders & Andreas Josefsson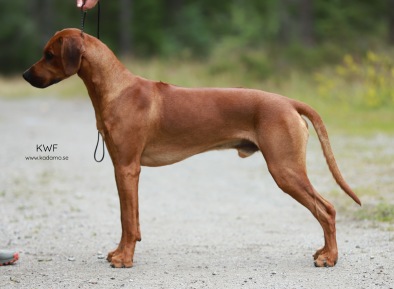 Kadamo Navara "MORRIS"
Weight:
Height:
Hips: C/C
Elbows: 0/0
Dental status:
Shows:
Bloodtracking:
Owner: Marie & Thomas Alm

Kryptorchid
Kadamo Terrano "ENZO"
Weight:
Height:
Hips:
Elbows:
Dental status:
Shows:
Bloodtracking:
Owner: Sara & Anders Wallgren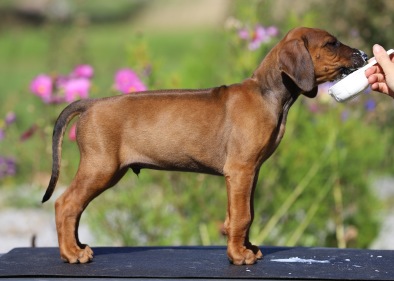 Kadamo Pathfinder "HENRY"
Weight:
Height:
Hips:
Elbows:
Dental status:
Shows:
Bloodtracking:
Owner: Anna Troberg

Overbite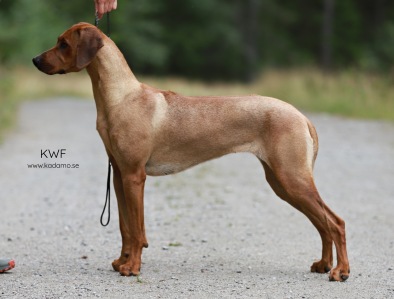 SEVCH Kadamo Stanza "NOVA"
Weight:
Height:
Hips: A/A
Elbows: 0/0
Dental status:
Shows:
Bloodtracking: Swedish Bloodtracking Champion
Owner: Mimmi Lundberg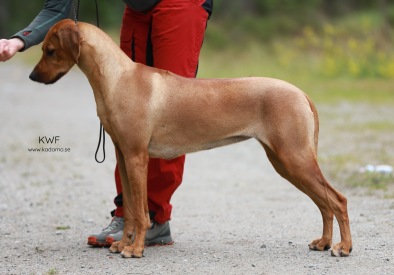 SEVCH Kadamo Ariya "LEIA"
Weight:
Height:
Hips: A/B
Elbows: 0/0
Dental status:
Shows:
Bloodtracking: Swedish Bloodtracking Champion
Owner: Victoria Leinehed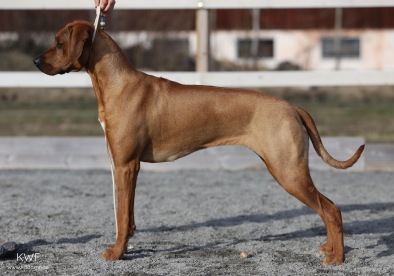 SEVCH Kadamo Sentra "LUNA"
Weight:
Height:
Hips: A/A
Elbows: 0/0
Dental status:
Shows:
Bloodtracking:
Owner: Jakke Röntynen & Johanna Andersson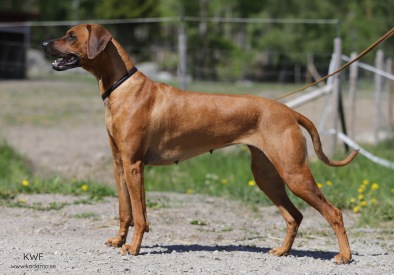 Kadamo Almera "Lexie"
Weight:
Height:
Hips: A/A
Elbows: 0/0
Dental status:
Shows:
Bloodtracking:
Owner: Anniqa Wikman
Kadamo Teana "NANGI"
Weight:
Height:
Hips: A/A
Elbows: 0/0
Dental status:
Shows:
Bloodtracking:
Owner: Jan & Pernilla Zetterström

Extra crown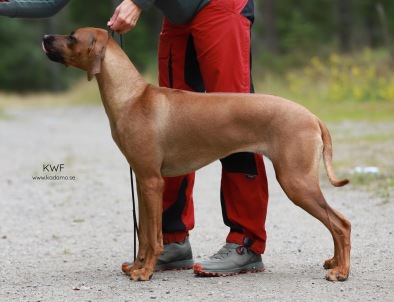 Kadamo Micra "TABISHA"
Weight:
Height:
Hips: A/A
Elbows: 0/0
Dental status:
Nosework:
Bloodtracking:
Owner: Bengt Karlsson & Madeleine Malmström

Singlecrown
Photos of Dexter and Heera: