Heera X-rayed on day 53!
2021-07-13
« Tillbaka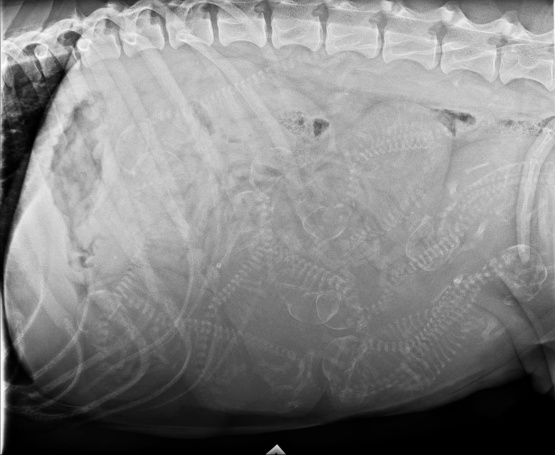 Today I took Heera to the vetclinic for an X-ray to see how many puppies we are expecting. I always do this because it feels good to me during the delivery, to know when we can relax and knowing that the bitch is done, or if there are puppies left if things goes slow.
I am happy to say that we saw 11 puppies in Heeras belly.
Heera is doing well but the warm weather is affecting her. She mostly wants to just sleep somewhere and her apetite is not great. So for her sake I hope for cooler temperatures next week when she is due to have her puppies.