Rest in peace Wilson!
2021-08-06
« Tillbaka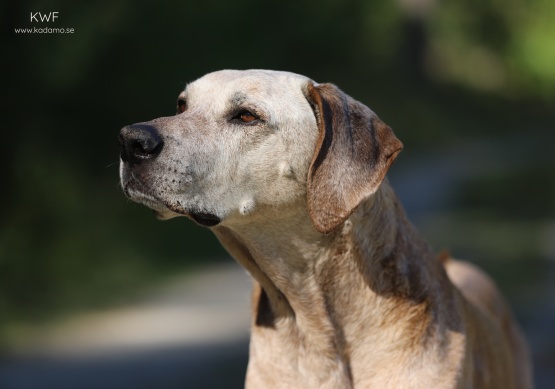 Roseridge Red Rastaban "WILSON"
2008/03/10 - 2021/08/05

Yesterday one of the greatest ridgebackmales left this earth. I was privilgued to be a close part of his life especially his first years. Wilson was bought by my sister in 2008 and I helped her show him. We had a lot of fun and great wins and he went on to be one of the most successful ridgebacks in Sweden together with Johanna.
Wilson sired my second litter, my Beatles-litter with Moa and he is also the grandfather to my Fire-litter. I am happy to have had him in my breedingprogramme as I know many other breeders in the world are happy to have aswell.
Wilson was such a playful dog, loved goofing around with toys and bones even as he was old. He always liked my dogs and my "original" pack with Dando, Moa and Yaya where together with Wilson the unstoppable four.
Now neither one of them are here on earth with us, which feels really sad, since it is an end of an era. Those four dogs were so special and life was different back then.
I got to see him and take our final photos on Wednesday, and I was happy to be able to say goodbye. You will always have a part of my heart and you will never be forgotten.

Rest in peace Wilson, tell Dando, Moa and Yaya that I love them and miss them..