RIP Charlie 2009/03/25-2018/12/12
2018-12-13
« Tillbaka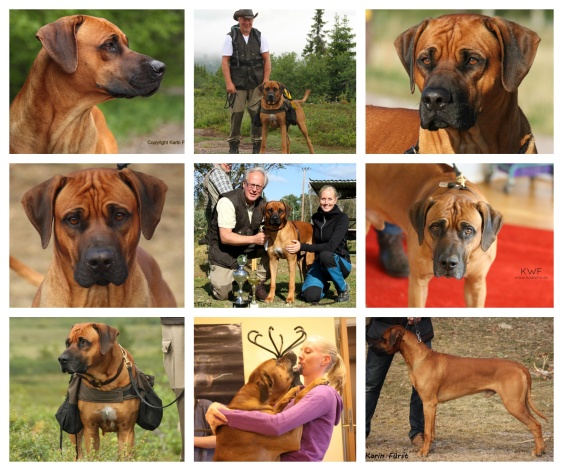 I hate these days when I have to share sad news with you... And this one hurts so much. Yesterday Olle and Kicki had to say goodbye to their dear dear friend and companion, SEUCH SEVCH Kadamo Don't Mess with Texas "Charlie". Charlie was born in my A-litter (Fendi x Bosco) and would have turned 10 years old in March.
Every single puppy born under my roof has a special place in my heart until the day they die. I know it might be hard for some to understand, but they are all individuals that I have had the priviligue to follow from day one, and they mean so much to me.
And thanks to Olle and Kicki I have been able to have a wonderful relationship with Charlie his whole life, since they have attended pretty much every single event I have come up with.
I had the priviligue to be able to show him, to see him achieve great things in woods as the amazing trackingdog he was, even if he knocked Olle over at least once doing just that!
He is the dog who has won our yearly bloodtrackingcompetition Kadamo Mästerskapen more times than anyone else. His personality and mentality was something else. So nice, sweet, happy, loving, graceful, powerful and steady. He was the ideal ridgeback!
No one could hug or kiss like Charlie, and knowing I will not get to experience that again hurts even more.
Thank you with all my heart Olle and Kicki, for everything you have done for him, for loving and caring for him and for bringing out the best in him.

Charlie had been suffering for a problem in his backleg/backpart for a long time without anyone really finding a reason, despite all kinds of examinations. But unfortunately yesterday the reason was discorever, and Charlie had a tumour in his ischiasnerve.

Rest in peace, you will be forever missed, and forever remembered!

SEUCH SEVCH Kadamo Don't Mess with Texas "Charlie"
2009/03/25 - 2018/12/12