Tiya day 48 of her pregnancy!
2023-03-19
« Tillbaka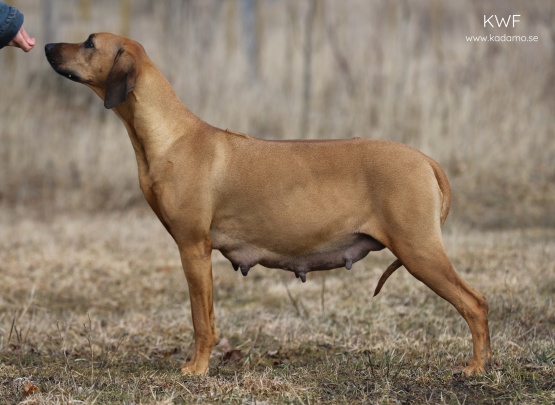 Tiya is today on day 48 of her pregnancy, so tomorrow 7 weeks done and only 2 more to go. I think she is huge! It is so hard to guess how many puppies she will have, she is bigger than the same day last litter when she has 15 puppies. But this time she might grow bigger faster just because she has had a litter before... Or she is having a huge litter again?!
On Tuesday or Wednesday I will take her to my workplace and do X-rays of her big belly, and hopefully we will be able to count how many she has in there and get prepared for it!
She is still doing well. Acctually plays and runs a little on our walks but mostly taking it easy, sleeping or eating!