I have so many dogs and owners to brag about! From each and everyone of my litter there has been true talents, and I want to give them a little time in the spotlight!
So I made this page for an easy view of all Kadamo's talented and gorgeous dogs!

Below are the dogs that has completed either a Showchampiontitle, become Bloodtrackingchampions, has a Diploma in Rallyobedience or Obedience. My hope is that these lists will just get longer and longer!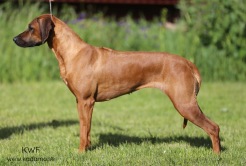 SEUCH FINCH NOUCH SEVCH RLDN NJW-15
Kadamo I'm in it for the Gold
"KOYA"
- Swedish Show Champion
- Finnish Show Champion
- Norwegian Show Champion
- Norwegian Junior Winner 2015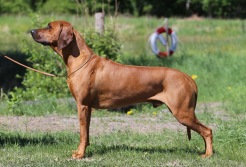 NOJW-16 SEUCH FINCH
Kadamo I Am High Quality
"CLINTON"
- Swedish Show Champion
- Finnish Show Champion
- Norwegian Junior Winner 2016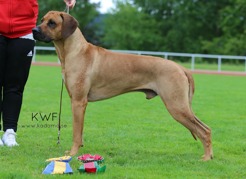 SEUCH NUCH DKUCH NORDUCH DKW-16 NORDW-16 BISS-13
Kadamo Johnny Walker
"LOKE"
- Swedish Champion
- Norwegian Champion
- Danish Champion
- Nordic Champion
- Danish Winner 2016
- Nordic Winner 2016
- Best of Breed/Best in Show at the 2013 Swedish Rhodesian Ridgeback Speciality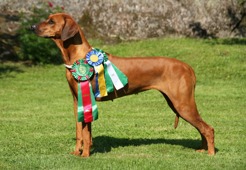 SEUCH FINCH EECH NUCH DKUCH SEVCH RLDN RLDF LP1
Kadamo Bringin' It Back
"MIRA"
​- Swedish Champion
- Finnish Champion
- Estonian Champion
- Norwegian Champion
- Danish Champion
- Nordic Champion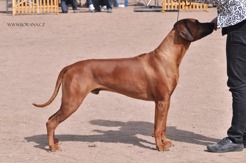 CKCH KCHRR CH
Kadamo It's Now or Never
"ELVIS"
- Czech Champion
- Czech Club Champion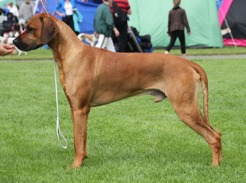 SEUCH EECH FINUCH DKUCH SEJW-12
Kadamo Rob Roy
"DEXTER"
​- Swedish Champion
- Estonian Champion
- Finnish Champion
- Danish Champion
- Nordic Champion
- Swedish Junior Winner 2012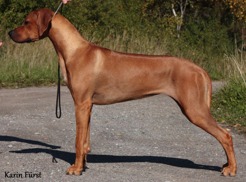 SEUCH FINCH SEVCH
Kadamo Thinking of Tilley
"TILLY"
​- Swedish Champion
- Finnish Champion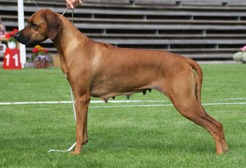 SEUCH SEVCH
Kadamo Lady in Red
"CHANEL"
​- Swedish Champion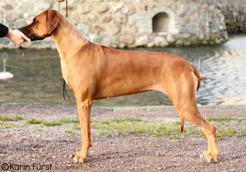 SEUCH SEVCH
Kadamo Too Hot to Handle
"GAYA"
​- Swedish Champion
SEUCH SEVCH
Kadamo Don't Mess with Texas
"CHARLIE"
- Swedish Champion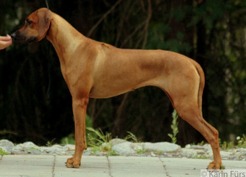 EEJCH EECH FINCH
Kadamo The Girl Next Door
"MYY"
- Estonian Juniorchampion
- Estonian Champion
- Finnish Champion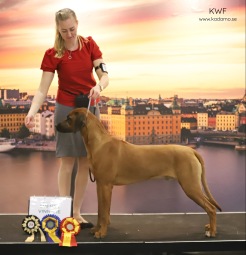 SEJW-22 SEW-22
Kadamo Can Y' See It Now
"LEO"
- Swedish Juniorwinner 2022
- Swedish Winner 2022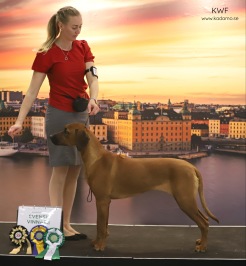 SEJW-22 SEW-22
Kadamo Force of Nature
"PENNY"
- Swedish Juniorwinner 2022
- Swedish Winner 2022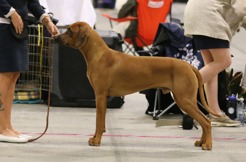 NOJW-16
Kadamo I Am High Quality
"CLINTON"
- Norwegian Junior Winner 2016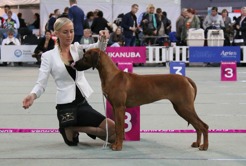 SEVCH NOJW-15
Kadamo I'm in it for the Gold
"KOYA"
- Norwegian Juniorwinner 2015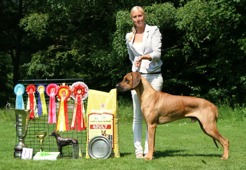 SEUCH BISS-13
Kadamo Johnny Walker
"LOKE"
- Best of Breed/Best in Show at the 2013 Swedish Rhodesian Ridgeback Speciality Show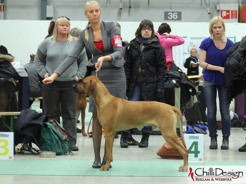 SE JW-12 SEUCH EECH
Kadamo Rob Roy
"DEXTER"
- Swedish Junior Winner 2012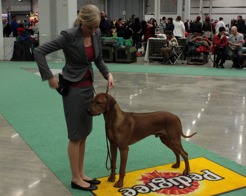 NORD JW-11
Kadamo Count on Churchill
"D'ARBY"
- Nordic Junior Winner 2011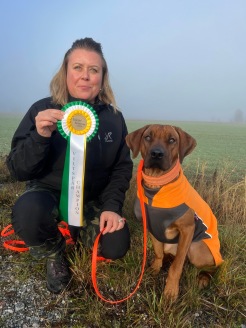 SEVCH
Kadamo Sentra
"LUNA"
- Swedish Bloodtracking Champion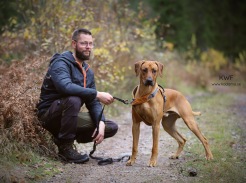 SEVCH
Kadamo Juke
"NELSON"
- Swedish Bloodtracking Champion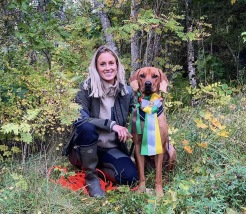 SEVCH
Kadamo Ariya
"LEIA"
- Swedish Bloodtracking Champion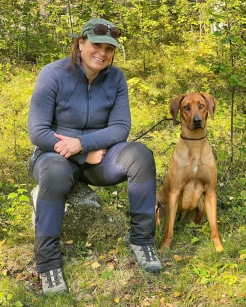 SEVCH
Kadamo Stanza
"NOVA"
- Swedish Bloodtracking Champion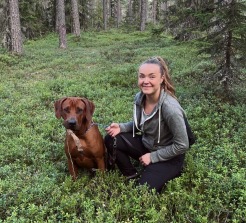 SEVCH
Kadamo Michael Jackson
"FRANK"
- Swedish Bloodtracking Champion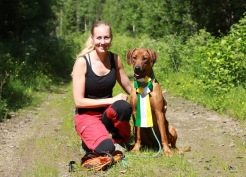 SEVCH
Kadamo The Girl is Mine
"HAILEY"
- Swedish Bloodtracking Champion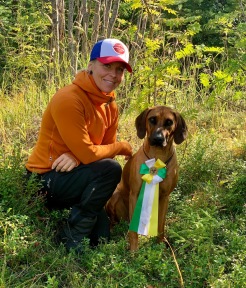 SEVCH RLDN
Kadamo Sarabi the Lionqueen
"RUT"
- Swedish Bloodtracking Champion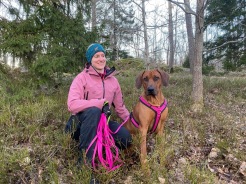 SEVCH
Kadamo Live Life Like Timon
"NACHO"
- Swedish Bloodtracking Champion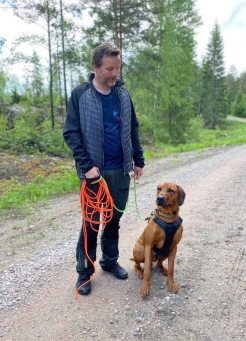 SEVCH
Kadamo I was made for lovin' you
"ACE"
- Swedish Bloodtracking Champion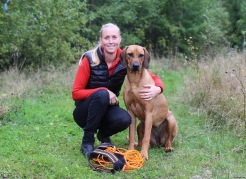 SEVCH
Kadamo Comin' Home
"TIYA"
- Swedish Bloodtracking Champion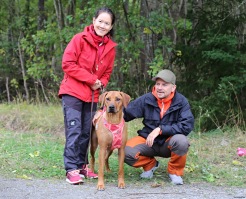 SEVCH
Kadamo Watch Out for Kaa
"KELLY"
- Swedish Bloodtracking Champion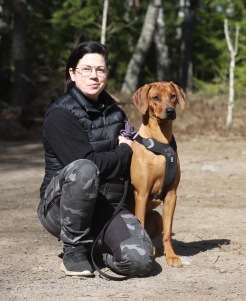 SEVCH
Kadamo Runs with Raksha
"SIRI"
- Swedish Bloodtracking Champion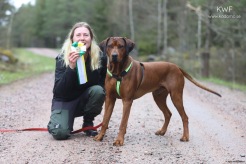 SEVCH
Kadamo Come And Get It
"SHIRO"
- Swedish Bloodtracking Champion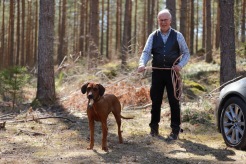 SEVCH
Kadamo Brings It Back Again
"DAISY"
- Swedish Bloodtracking Champion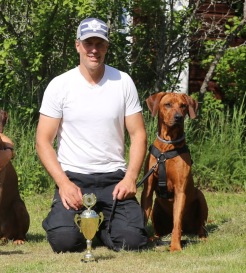 SEVCH
Kadamo Go for It
"IVAN"
- Swedish Bloodtracking Champion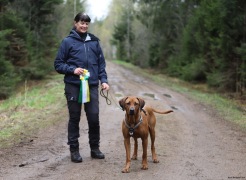 SEVCH
Kadamo High Expectations
"SELMA"
- Swedish Bloodtracking Champion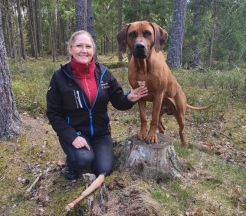 SEVCH SEUCH FINCH NOJW-16 Kadamo I Am High Quality
"CLINTON"
- Swedish Bloodtracking Champion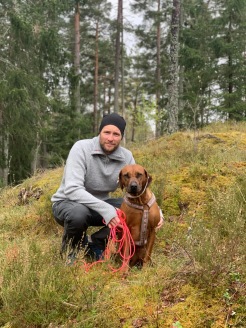 SEVCH
Kadamo Give Me a High Five
"SEGRA"
- Swedish Bloodtracking Champion
SEVCH
Kadamo Nothing But Gold
"ARGOS"
- Swedish Bloodtracking Champion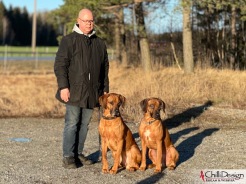 SEVCH SEUCH EECH FINUCH DKUCH SEJW-12 Kadamo Rob Roy
"DEXTER"
- Swedish Bloodtracking Champion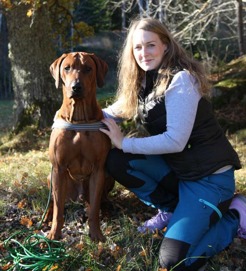 SEVCH
Kadamo Always Aiming High
"DJANGO"
- Swedish Bloodtracking Champion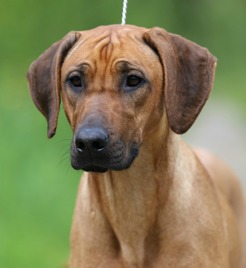 SEVCH
Kadamo All I See is Gold
"ZOIE"
- Swedish Bloodtracking Champion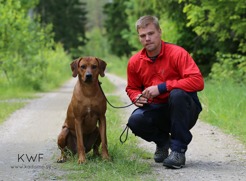 SEVCH
Kadamo Playing with Fire
"ZEPPELIN"
- Swedish Bloodtracking Champion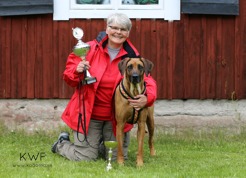 SEVCH
Kadamo Eye Opener
"NIKKI"
- Swedish Bloodtracking Champion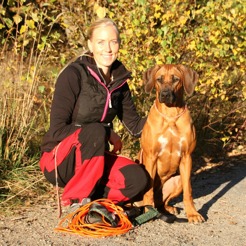 SEVCH NOJW-15
Kadamo I'm in it for the Gold
"KOYA"
- Swedish Bloodtracking Champion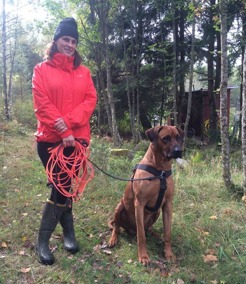 SEVCH
Kadamo Up in the Blue
"VIDAR"
- Swedish Bloodtracking Champion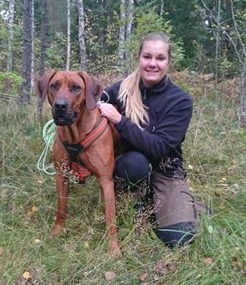 SEVCH
Kadamo Jack Daniels
"ZIMBA"
- Swedish Bloodtracking Champion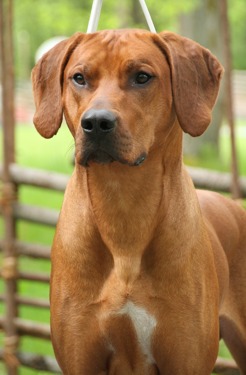 SEVCH RLDN
Kadamo Fire and Ice
"NIXON"
- Swedish Bloodtracking Champion
SEVCH
Kadamo Fire in My Heart
"NOOMI"
​- Swedish Bloodtracking Champion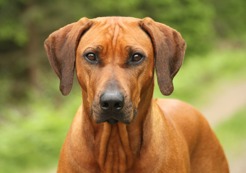 SEUCH SEVCH RLDN RLDF
Kadamo Bringin' It Back
"MIRA"
​- Swedish Bloodtracking Champion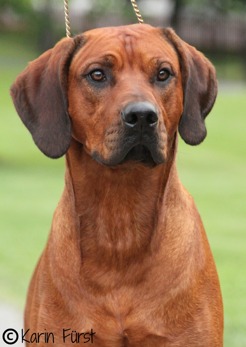 SEVCH RLDN RLDF
Kadamo You're the Boss
"BELLMAN"
​- Swedish Bloodtracking Champion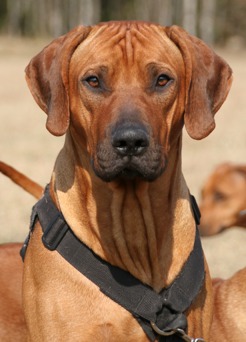 SEVCH
Kadamo Devil in Disguise
"ISIDOR"
​- Swedish Bloodtracking Champion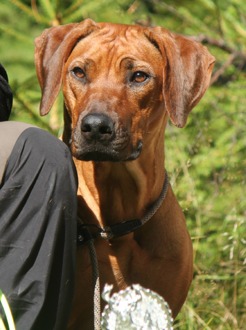 SEVCH
Kadamo Heart Stopper
"SOUKI"
​- Swedish Bloodtracking Champion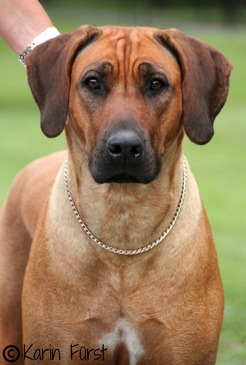 SEVCH
Kadamo Fire in the Sky
"KAYLA"
​- Swedish Bloodtracking Champion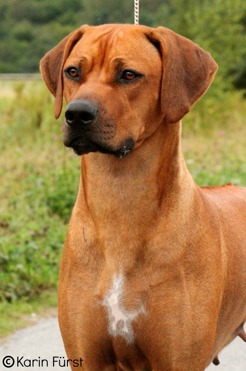 SEUCH FINCH SEVCH
Kadamo Thinking of Tilley
"TILLY"
​- Swedish Bloodtracking Champion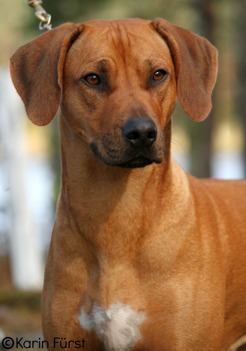 SEVCH
Kadamo An Angel in Abbey
"INDRA"
​- Swedish Bloodtracking Champion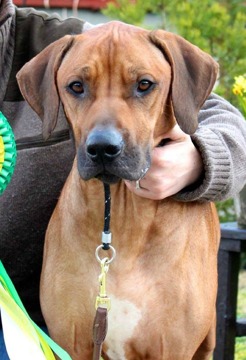 SEVCH
Kadamo Here Comes Hudson
"DIEZEL"
​- Swedish Bloodtracking Champion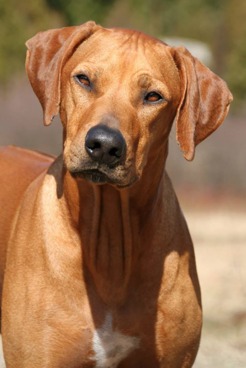 SEVCH
Kadamo Rare as Ryley
"THEA"
​- Swedish Bloodtracking Champion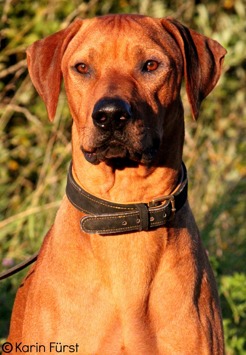 SEVCH NORDJW-11
Kadamo Count on Churchill
"D'ARBY"
​- Swedish Bloodtracking Champion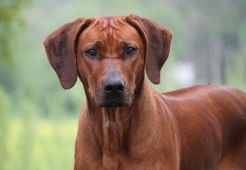 SEVCH
Kadamo Ain't She Sweet
"ENYA"
​- Swedish Bloodtracking Champion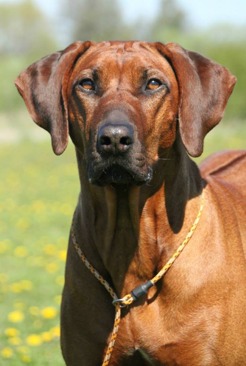 SEVCH RLDN RLDF
Kadamo Penny Lane
"MEYA"
​- Swedish Bloodtracking Champion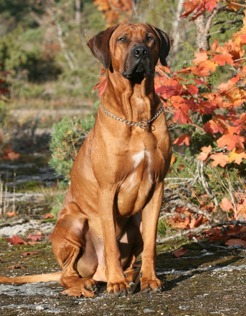 SEVCH
Kadamo Twist and Shout
"ATLAS"
​- Swedish Bloodtracking Champion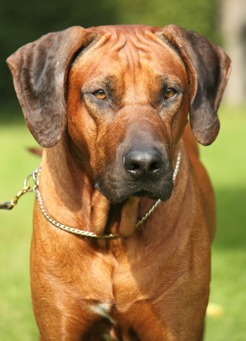 SEVCH
Kadamo Bad Boy
"LEO"
​- Swedish Bloodtracking Champion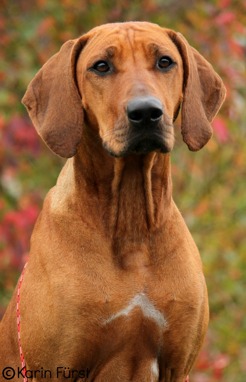 SEVCH
Kadamo From Me to You
"TROYA"
​- Swedish Bloodtracking Champion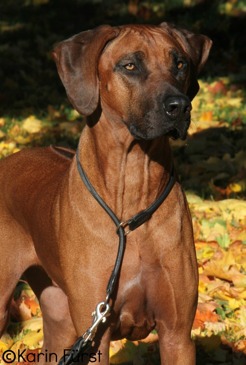 SEVCH RLDN
Kadamo All You Need is Love
"LOTUS"
​- Swedish Bloodtracking Champion
SEUCH SEVCH
Kadamo Don't Mess with Texas
"CHARLIE"
​- Swedish Bloodtracking Champion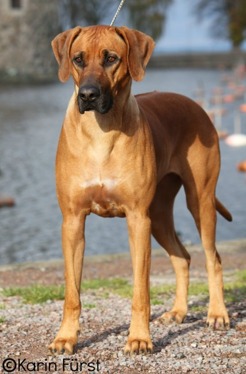 SEUCH SEVCH
Kadamo Too Hot to Handle
"GAYA"
​- Swedish Bloodtracking Champion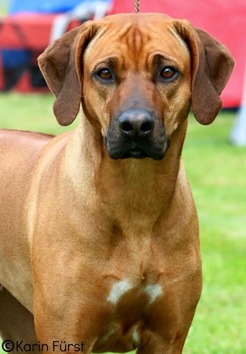 SEUCH SEVCH
Kadamo Lady in Red
"CHANEL"
​- Swedish Bloodtracking Champion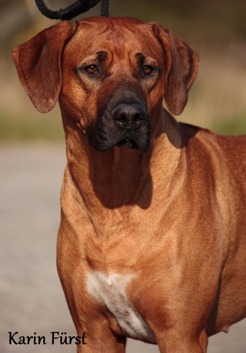 SEVCH
Kadamo American Brownie
"LEYA"
​- Swedish Bloodtracking Champion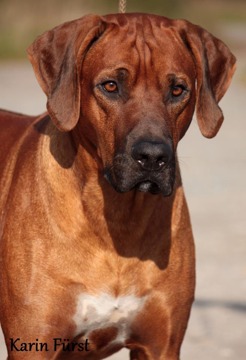 SEVCH
Kadamo The Stage is Set for You
"RAMOZ"
​- Swedish Bloodtracking Champion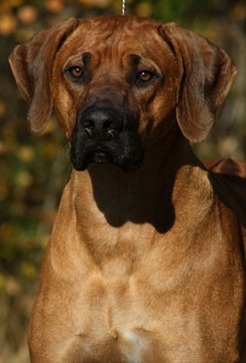 SEVCH
Kadamo Living on the Edge
"DAYO"
​- Swedish Bloodtracking Champion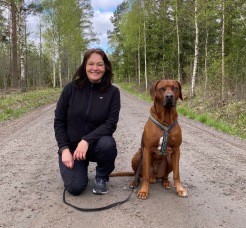 RLDN NW1
Kadamo Let It Be
"SAFFRAN"
- Nosework Diploma 1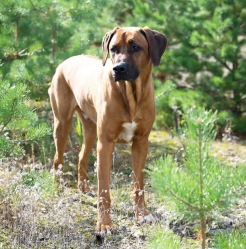 RLDN RLDF RLDA SEVCH NW1
Kadamo Digging for Gold
"BOBA"
- Nosework Diploma 1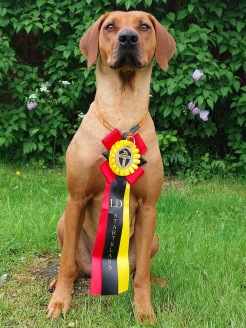 LD startklass
Kadamo I Am Bagheera
"HEERA"
- Obedience Diploma Startclass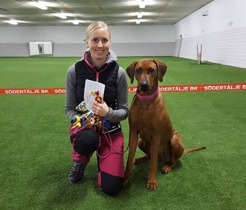 SEUCH FINCH EECH DKUCH NUCH SEVCH RLDN RLDF LP1
Kadamo Bringin' It Back
"MIRA"
- Obedience Diploma LP1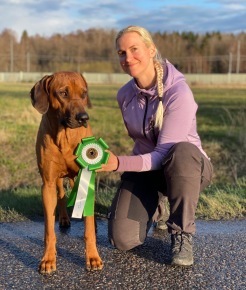 SEVCH RLDN
Kadamo Live Life Like Timon
"NACHO"
- Rallyobedience Diploma Noviceclass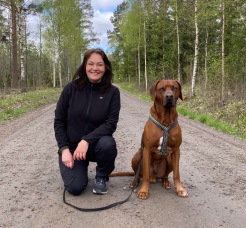 RLDN NW1
Kadamo Let It Be
"SAFFRAN"
- Rallyobedience Diploma Noviceclass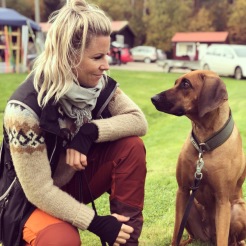 SEVCH RLDN
Kadamo Sarabi the Lionqueen
"RUT"
- Rallyobedience Diploma Noviceclass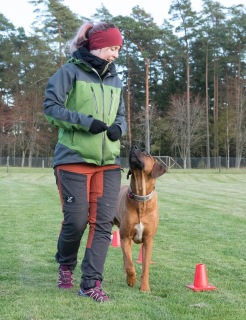 RLDN RLDF RLDA SEVCH NW1
Kadamo Digging for Gold
"BOBA"
- Rallyobedience Diploma Noviceclass
- Rallyobedience Diploma Graduateclass
- Rallyobedience Diploma Advancedclass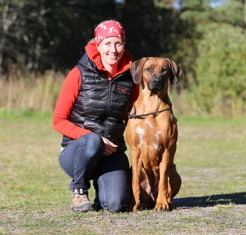 SEVCH RLDN NOJW-15
Kadamo I'm In It for the Gold
"KOYA"
- Rallyobedience Diploma Noviceclass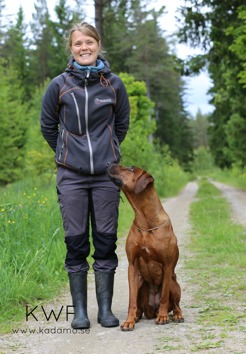 SEVCH RLDN RLDF RLDA
Kadamo Penny Lane
"MEYA"
- Rallyobedience Diploma Noviceclass
​- Rallyobedience Diploma Graduateclass
- Rallyobedience Diploma Advancedclass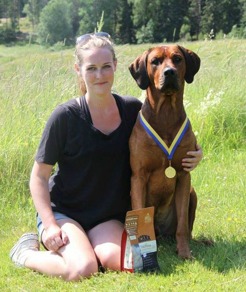 SEVCH RLDN RLDF
Kadamo You're the Boss
"BELLMAN"
- Rallyobedience Diploma Noviceclass
- Rallyobedience Diploma Graduateclass
SEUCH SEVCH RLDN RLDF
Kadamo Bringin' It Back
"MIRA"
- Rallyobedience Diploma Noviceclass
​- Rallyobedience Diploma Graduateclass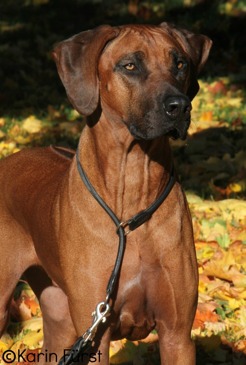 SEVCH RLDN RLDF
Kadamo All You Need is Love
"LOTUS"
- Rallyobedience Diploma Noviceclass
- Rallyobedience Diploma Graduateclass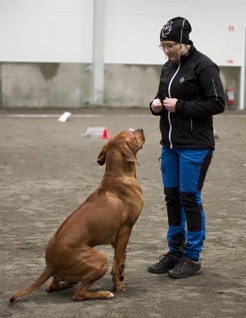 SEVCH RLDN
Kadamo Fire in Ice
"NIXON"
- Rallobedience Diploma Noviceclass