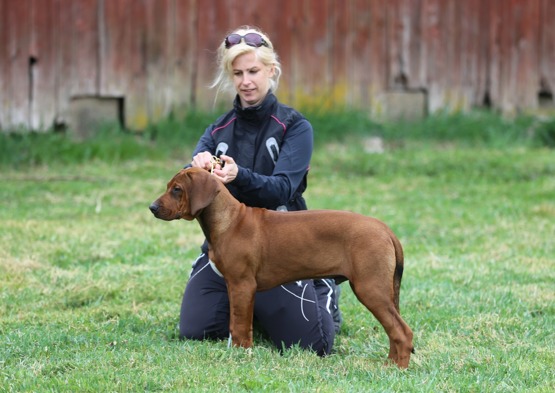 Last Sunday I had two of my It-litter (Mira x Boy) boys attending their very first dogshow. It was Kadamo This is It "Nelson" and Kadamo It is My Time "Kaiser" now about 4,5 months old.
They both recieved very promising words from the judge, who today prefered Kaiser who won Best Male, Best of Breed, BIG-1 and went all the way to Best in Show-4!
Congratulations to you both for great a great debute!
Läs hela inlägget »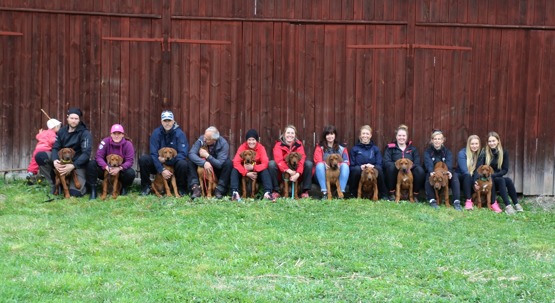 This past Saturday I had a get together with my It-litter (Mira x Boy) who is now just over 4 months old. We started the day with them all getting to try bloodtracking for the first time. All the puppies were more than happy to play, chase and carry their deerhoofs. I think all of them with practise during the summer will become great trackingdogs!
While we waited for the tracks to rest we had a little showpractise, so these lovely babies can go to some puppyshows this summer.
Some mixed photos from our day can be seen below. Thank you all for coming, so happy that 11 out of 12 puppies were able to attend!
Läs hela inlägget »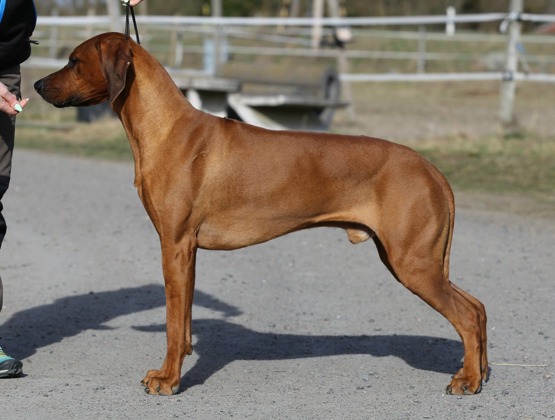 Mira's gorgeous son NOJW-16 Kadamo I Am High Quality "Clinton" from the HIGH-litter (Mira x Idde) was today shown at the International Show in Lidköping, judge Patrik Cederlöf, SWE.
He won the intermediateclass with Exc and CQ and after that went all the way to Best Male with his first CAC and CACIB!
He later placed BOS against the gorgeous Best Bitch. My biggest congratulations to his owner/handler Petra! So well deserved and I can't wait to see what he can accomplish in the future when he has grown even more into this body!
Läs hela inlägget »
21-25 Juli Fjällvandring Åre