Puppies planned for winter 2018/2019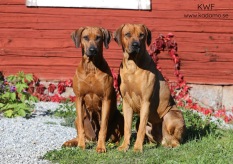 Mira (CIB NORDUCH EECH SEVCH RLDN RLDF LP1 Kadamo Bringin' It Back) has been mated with Colin (SEUCH NUCH FINCH SEVCH NORDJW-17 NOJW-17 FIJW-17 HEJW-17 HEW-17 Amatonga's Golden Boy to Kadamo) in October. Puppies expected in December 2018. More info here!
Contact me at karin@kadamo.se for more information and puppy inquiries.
6 Oktober Utställning Sundsvall