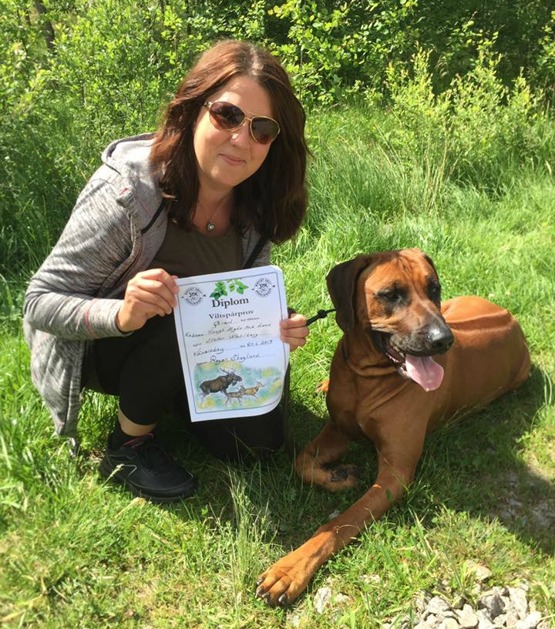 Today Kadamo Through Highs and Lows "Freke" went to the woods for some bloodtracking, and he did well with an approved aptitudetest! Now he can start to compete in openclass and work for his championtitle!
Congratulations to his owners Pernilla and Stefan!
Läs hela inlägget »
Korrekt tik på 1,5 år söker nytt hem i en aktiv familj. Vill få möjlighet till mycket träning/tävling då hon är en energisk arbetsmyra med bästa förutsättningarna för att bli en riktigt bra träningskompis. Mer information här.
25 Februari Prova på Agility
25 Mars Prova på Nosework
29-30 April Viltspår Championklass kurs