Sawo Nordic Dog Show!
2022-08-06
« Tillbaka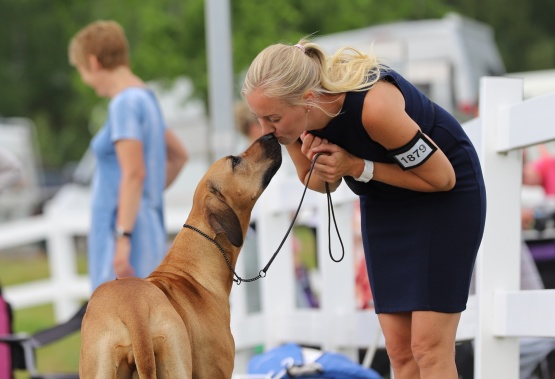 Second day at Sawo Show and today Nordic show judged by Anne Buvik, Norway. Maddox came second in Openclass with EXC and CQ and placed 5th Best male.
Tiya did great winning the Openclass with EXC and CQ but unfortunately not placed in Best Bitch, and the CAC went to a Norwegian Champion bitch also outside placement.
Still happy with the dogs performance and for behaving so well at the showground. Just resting in their cages and being calm and friendly.
At the end of the day heavy rains came so I rushed the kids to the car before entering Best Bitch in rain with Tiya. Still so happy that my 5 year old daughters got these photos for me! They took about 3000 photos so at least some are ok! ;)
Now I do not have battery left in the camera for tomorrow though...