We are making puppyplans!
2016-04-12
« Tillbaka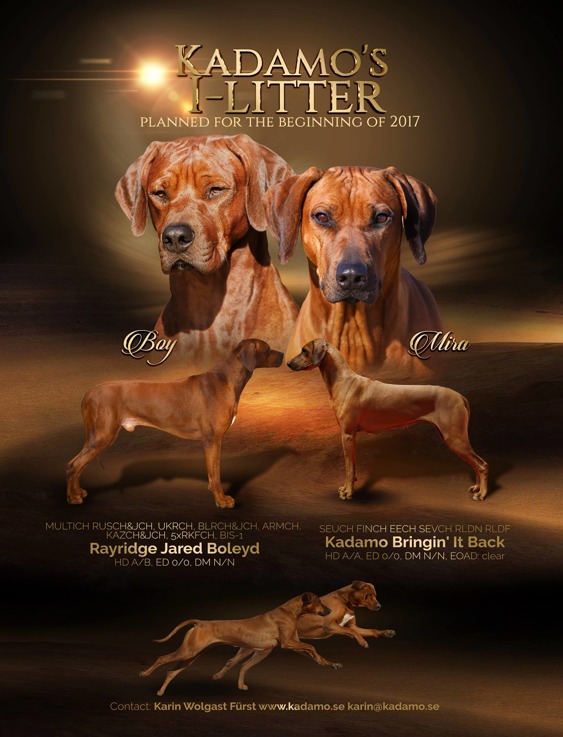 It is still several months away, but I could not resist to let you all know about my next puppyplans! For the second time my own lovely girl "Mira" will be a mother. She did a great job with her first litter summer/fall 2015 (High-litter) and I am sure she will be a wonderful mother once again.
Her new boyfriend is the lovely and handsome male "Boy" from Russia. Visit the Planned I-litter page for lots of more information and photos.
If you are interested in a puppy from this litter please contact me trough email at karin@kadamo.se.