CIB SEUCH NUCH FINCH NORDUCH EECH SEVCH NVCH RLDN RLDF LP1
SEVW-14 DKVW-16 NORDVW-16
Hamnuddens Fischer CV "Moa"

Moa is my queen, my diamond. She is a very gentle and sweet tempered girl. Moa has an open social personality, but she chooses when she wants attention, and then you better give it to her!
Moa has had three wonderful litters at Kennel Kadamo, the Beatles-litter born in 2010, the Drinks-litter born in the beginning of 2012 and her final litter, the Elvis-litter in the end of 2012.
You were our queen and the foundation of this kennel. Your spirit will be with us forever.
2006/07/15 - 2020/12/21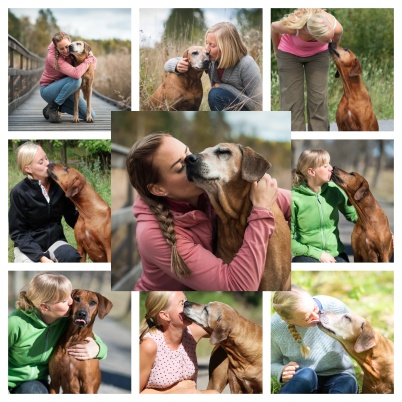 D.O.B: 2006-07-15
Sex: Female/Bitch
Sire: Seuch Svch Hamnuddens De Stijl af Argos "Vegas"
Dame: Seuch Nuch Finuch Estuch Norduch Intuch Swedish Winner-07 Rex Ventors Isola
Hips: A/A (clear)
Elbows: 0/0 (clear)
Weight: 36,5 kg
Height: 66 cm
Dental status: Full set correct bite
Health: EOAD (Early Onset Adult Deafnees) High Confidence CLEAR
Mentally tested: Gunshotproof (2)

Bloodtracking:
Swedish Bloodtracking Champion
Norwegian Bloodtracking Champion

Shows:
CIB International Champion
Swedish Champion
Norweigan Champion
Finnish Champion
Nordic Champion
Estonian Champion
Swedish Veteran Winner 2014
Danish Veteran Winner 2016
Nordic VeteranWinner 2016
4th Most Top Winning RR-bitch in Sweden 2009
4 x CACIB (Norwegian, Estonian, Swedish)
2x R-CACIB
Several Best of Breed and Best of Opposite Sex placements
Several Best bitch placements
Best Working Ridgeback 2009 at the Speciality Show BISS-09

Obedience:
LP1- Obedienceclass 1 Diploma

Rallyobedience:
RLDN Rallyobedience Noviceclass Diploma
RLDF Rallyobedience Graduateclass Diploma

Owner: Karin Fürst