Souki winner of the RR-Race!
2015-06-09
« Tillbaka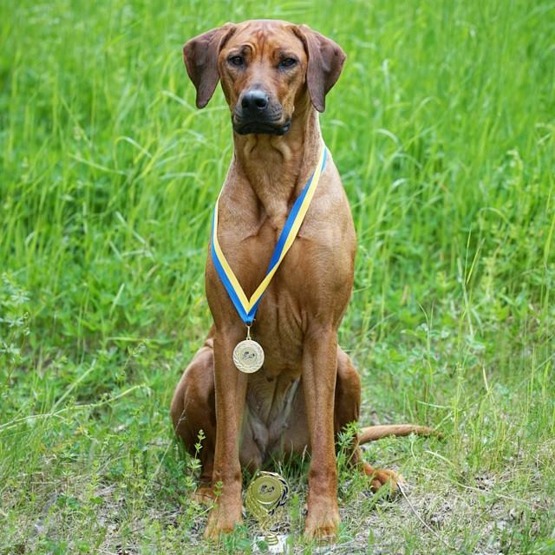 This past Sunday it was time for Ridgeback Race at the Greyhoundtrack in Västerås. From Kadamo there were three dogs present, SEVCH Kadamo Heart Stopper "Souki", her brother BISS-13 Kadamo Johnny Walker "Loke" and SEVCH Kadamo Fire in My Heart "Noomi".
I think this was the first time for all of them trying this?
They all did very well, and Souki won the whole thing out of 26 dogs! Loke finished nicely on 8th place and Noomi on 20th. Well done and congratulations!
Thank you to Pernilla Johansson for the nice pictures!