Mira is confirmed pregnant!
2015-07-22
« Tillbaka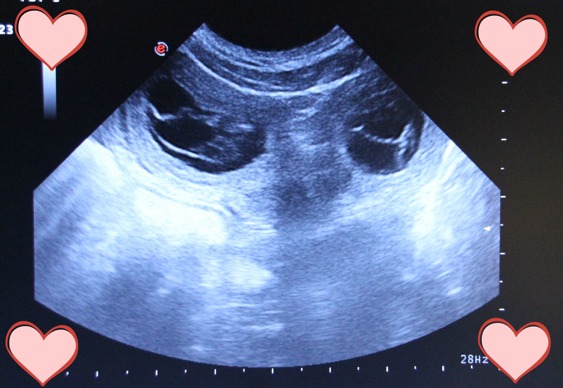 Today I just couldn't wait any longer, so at lunch we drove to my old workplace, Mälaren Smådjursklinik to do an ultrasound on Mira.
I have felt very sure that she is pregnant, but still, before I see it on the screen I can't be a 100 % sure.
But she is pregnant! We saw a bunch of little puppies in the making in her belly so now I can relax for a while before it is time for her delivery.
They puppies is expected to be born around the 31 st of August. So about 6 weeks of waiting now begins!
See more photos from the ultrasound in the Pregnancy Diary.