Clinton New Swedish and Finnish Showchampion today!
2018-08-12
« Tillbaka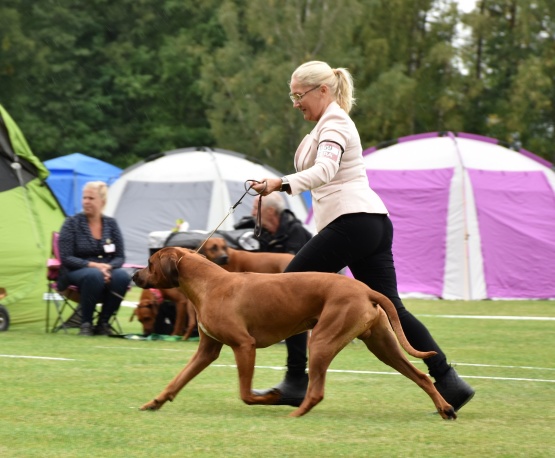 Today Petra took her handsome and lovely boy Clinton to Askersund and today it was their turn to be on the right side of the "line"! Clinton was placed as 2nd Best Male with his last CAC which finally gave him the Swedish aswell as the Finnish Showchampiontitle!
He is now SEUCH FIUCH NOJW-16 Kadamo I Am High Quality! My biggest congratulations to his owner and handler for achieving this with this boy who soon turns 3 years old!
Very proud also so say that this is Mira's (CIB NORDUCH EECH SEVCH RLDN RLDF LP1 Kadamo Bringin' It Back) first showchampion offspring!