Mira X-rayed on day 53!
2018-11-29
« Tillbaka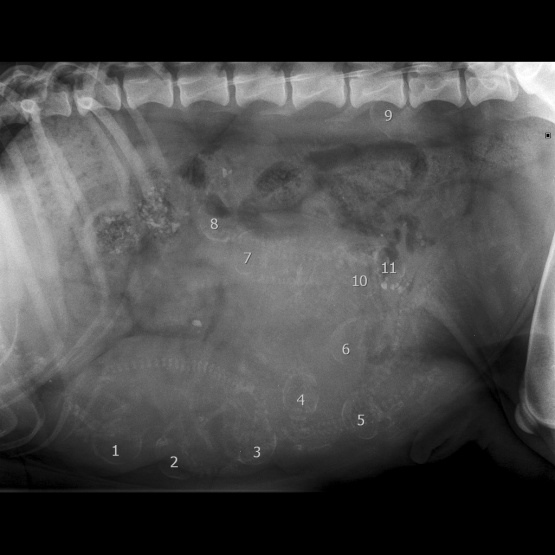 Mira is today on day 53 of her pregnancy and I made X-rays of her big belly. And as far as I can see there is 11 little puppies in her belly. I can't be 100% sure but in around 10 days we will know! I also took the opportunity to weigh her and she has gained almost 11 kg. So that confirms my idea that she gains around 1 kg per puppy.
More X-ray pictures in the Pregnancy & Puppy Diary!