Kadamo Going for Gold "Seger" wins Winners Dog twice for 5 and 4 points major last weekend! 
2016-05-02
« Tillbaka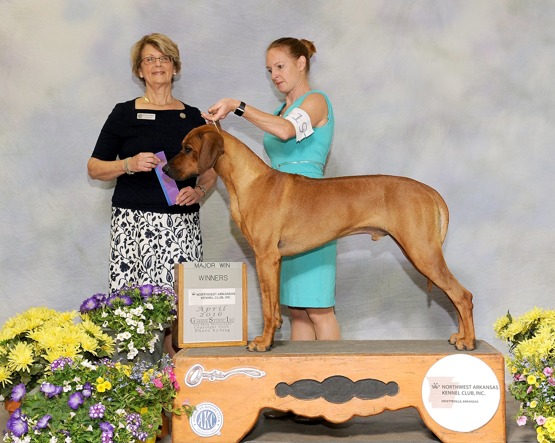 I am so happy to recieve wonderful news from the US where my export Kadamo Going for Gold JC/QC "Seger" from the Gold-litter (Kayla x Idde) is rocking the rings.
He is not even 16 months old and was Winners Dog on Saturday under Marjorie Martorella for a 5 point major and Winners Dog on Sunday under Betty Anne Stenmark for a 4 point major. He now has 14 points and 3 majors. He only need one single point to finish his Championtitle!
Thank you Shawna for showing him so well and to his family the Oksanen for taking such great care of him!