Colin Best of Breed and BIG-1 at his very first show today!
2017-02-26
« Tillbaka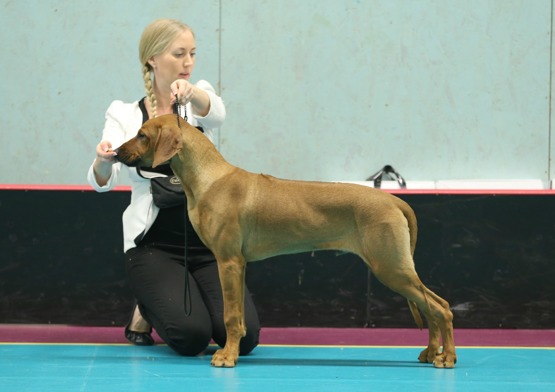 Today it was time for Colin to enter the showring for the very first time, now almost 6 months old. I decided to go to this inofficial for him as practise before taking him to bigger showgrounds, but I don't think I needed to have worried about that. He was really cool in this very crowded and noisy environment. Happy to see both people and dogs, but could still calm down and relax before it was our turn.
In the ring he behaved very well, wagging tail and doing what I asked of him. He won Best male puppy and was Best of Breed puppy. After that he won Best in Group-1 but we decided to go home after that. It would have been several hours of waiting for the Best in Show finals and with puppies at home and people wanting to come to visit them we rather spend our afternoon at home then at the show.
I am very happy with his debute, next show is his first big one, the International Show in Strängnäs at the middle of March. See you there!