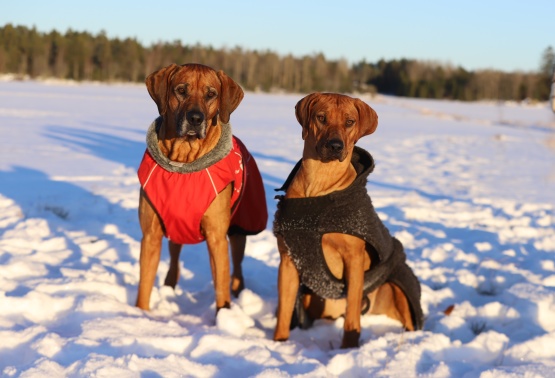 Today Dexter and Heera, the parents of my planned M-litter, had a first playdate. They seemed to get along and we are now waiting for Heera's heat to begin, expected around March.
With us on todays walk we also had a couple of puppybyers, who came to meet us all. The sun was shining and all dogs were happy to see eachother again.
Thank you everyone for coming, see you again in a couple of weeks for our next puppybyer date!
Läs hela inlägget »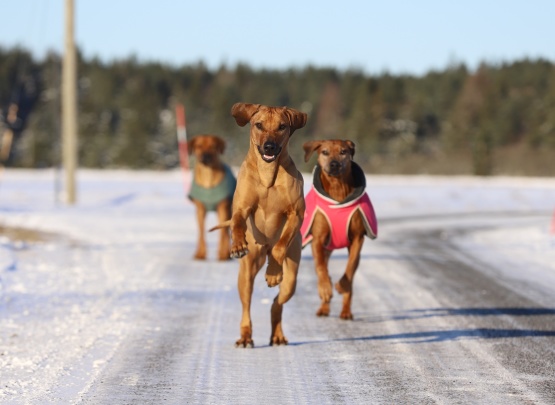 I haven't taken that many photos of the dogs recently so the other day I decided to bring the camera along for one of our walks. The weather is wonderful here at the moment, a little bit to cold for my taste but we have snow and sunshine almost every day.
Below are some mixed photos of Tiya, Mira and Colin!
Läs hela inlägget »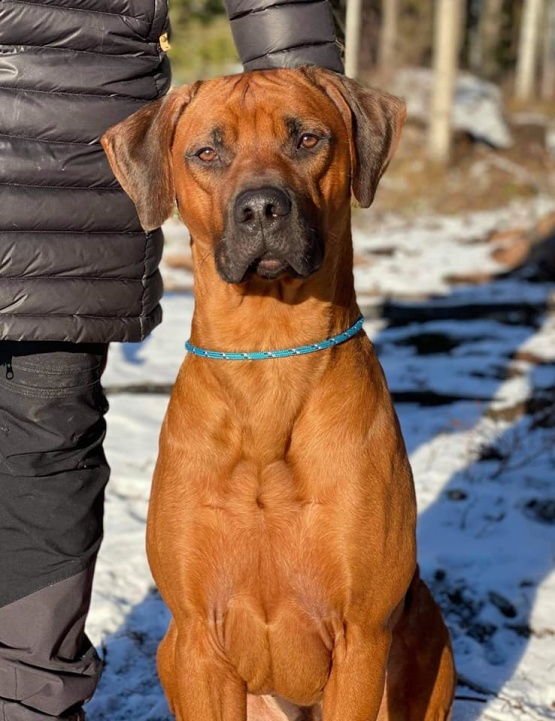 Today our handsome young boy Ave Ceasar Diamond Jewel of Rubi "Maddox" turns 1 year old! Happy Birthday dear boy!
Läs hela inlägget »
9 Maj Kadamo Mästerskapen i Viltspår
26 sept BPH för L-kullen