Trackingday with the J-litter!
2018-09-23
« Tillbaka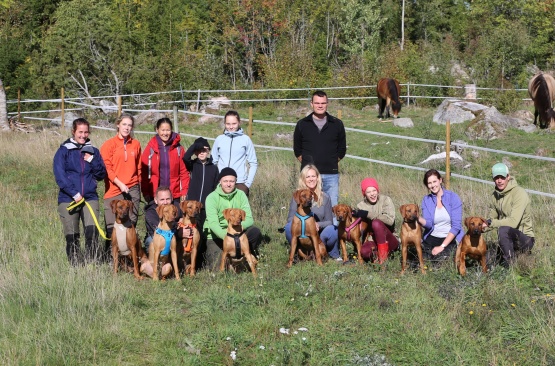 The Jungle Book-litter (Segra x Khan) is now 6,5 months old and today it was time to meet 6 out of 9 puppies to give them an introduction in bloodtracking. They are all in that age where they need to be activated but are still to small for really long walks. So tracking is perfect.
Some of the puppies has tried a little bit before but for most of them it was their first time. They all did very well and I am proud that they all showed interest for the hoof and found the smell and followed the track.
Look forward to follow them develop and become good trackingdogs! Thank you all for a nice day!