Tiya dygn 49!
2022-02-05
« Tillbaka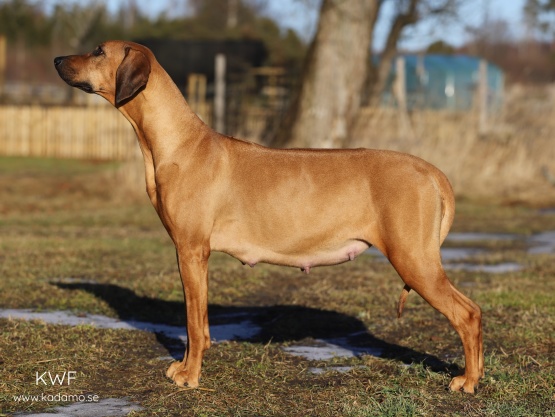 Tiya is today on day 49 and only two more weeks to go before duedate! She is still doing very well, eating as she should, resting indoors but enjoys her walks and has lots of energy still.
Some new photos of her growing belly in the Pregnancy & Puppy Diary.
More info about the O-litter here.