Bloodtracking and showpractise with the It-litter 4 months old!
2017-05-22
« Tillbaka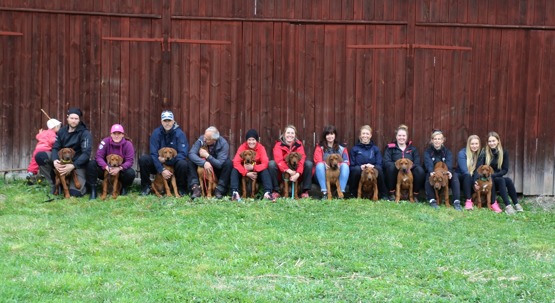 This past Saturday I had a get together with my It-litter (Mira x Boy) who is now just over 4 months old. We started the day with them all getting to try bloodtracking for the first time. All the puppies were more than happy to play, chase and carry their deerhoofs. I think all of them with practise during the summer will become great trackingdogs!
While we waited for the tracks to rest we had a little showpractise, so these lovely babies can go to some puppyshows this summer.
Some mixed photos from our day can be seen below. Thank you all for coming, so happy that 11 out of 12 puppies were able to attend!