2nd place for Maddox and Tiya in Gimo!
2021-09-14
« Tillbaka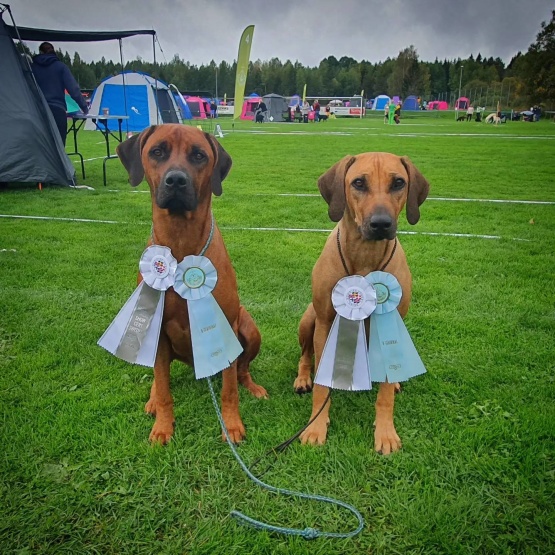 On Sunday I took Maddox and Tiya with me to the Nordic Show in Gimo, judge Eva Jönsson. Maddox won the intermediateclass with EXC and CQ and went all the way to 2nd Best Male with R-CAC and R-Nord CAC. The judge said lots of lovely things about him but placed him second because she thought he carried his tail to high when moving.
Tiya was placed 2nd in openclass with EXC and CQ and also placed 2nd Best Bitch with R-CAC and R-Nord CAC. Very happy with both dogs top placements but still so close to the CAC we wanted. New chance next weekend!