Good day for Colin and Daisy at Int. Dogshow in Sundsvall!
2018-10-06
« Tillbaka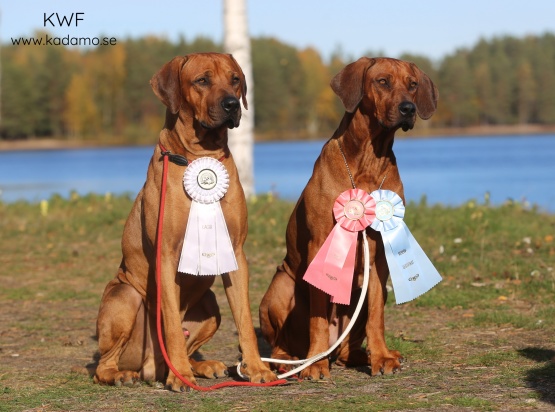 Early this morning me and Colin drove towards Sundsvall and met up with Daisy (SEVCH Kadamo Brings It Back Again) from the It-litter (Mira x Boy) and her owners.
It was time for the International Dogshow today judged by Saija Juutilainen, FI. Colin showed for the very first time in Championclass in Sweden and he won with CQ. He placed 2nd Best male with CACIB. He now has three CACIB's, from three different countries. Now we just need to wait until next year to start to compete for the last one he needs for the CIB title.
Daisy was shown in intermediateclass and she won the class with CQ. She placed as 4th Best bitch with R-CAC. That's her third show and third best bitch placement!
Thank you Olle and Kicki for your company, for letting me show Daisy and for all the pictures!