Welcome to the world Kadamos It-litter!
2017-01-13
« Tillbaka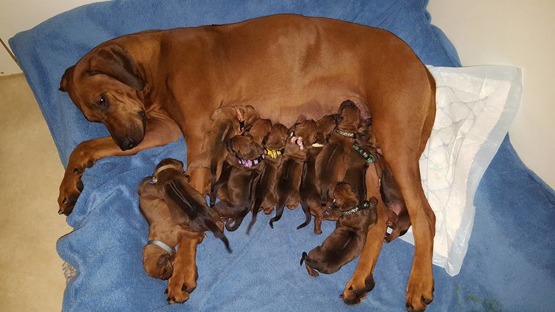 Now they are finally here! Felt like we were waiting for an eternity even though we didn't it... I have updated the Pregnancy & Puppy Diary with a full report of Mira's long delivery and of course the result from it!
She gave birth to 13 puppies, 10 males and 3 bitches. Unfortunately our last puppy, one of the girls was stillborn. But we are very happy and pleased about the 12 strong and healthy puppies we have with us, and look forward to the next 8 weeks we get to share with them before letting them out in the big world!
Enjoy some of the first photos from the delivery below.