Daisy Best Bitch with CAC and CACIB at Int. Dogshow Stoxa!
2018-08-05
« Tillbaka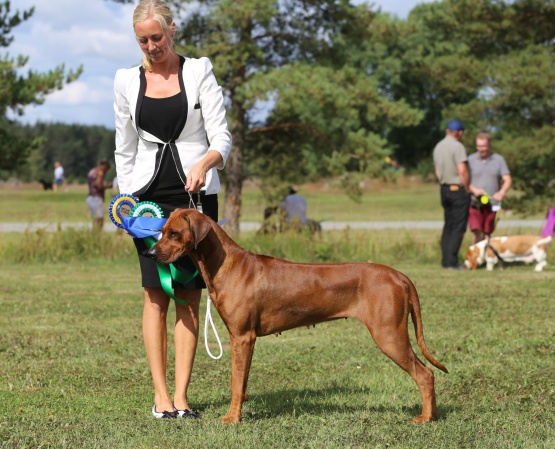 Today it was time for the International Dogshow Stoxa in Stockholm. Breedentry 31 and judge was Arja Koskelo, FIN.
I showed Colin in intermediateclass which he won with EXC and CQ, but later unplaced in Best male.
NOJW-16 Kadamo I Am High Quality "Clinton" recieved VG and finished 3rd in Openclass.
I also shoed youngster SEVCH Kadamo Brings It Back Again "Daisy" for the first time in intermediateclass. She won the class with EXC and CQ, went on to win Best Bitch with her 2nd CAC, first CACIB and she was Best Opposite!
Thank you for the photos Olle (owner of Daisy) and for watching Esther and Tove for me when I was in the ring!