Colin Best male x2 in Norway with 2x CAC and 1x CACIB!
2018-08-22
« Tillbaka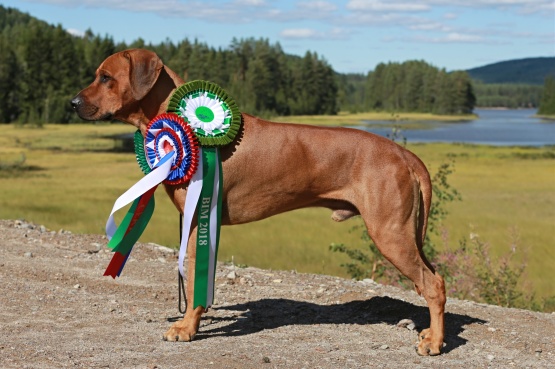 This weekend me and Colin drove to Lillehammer in Norway to attend two shows. Day 1 was the small RR-Speciality show judged by Rune Brunberg-Johansen. Colin was placed as Best male with CAC and BOS!
Day 2 was the International Show judged by Jelena Kruus, and once again Colin was placed as Best Male with the large CAC needed for the Championtitle aswell as CACIB.
Now we just wait until he turns 2 years old in less than two weeks and then we will start the "hunt" for that final CAC. When he completes it he will automatically complete the showchampiontitle for both Sweden, Norway and Finland.