The puppies are coming!
2018-12-09
« Tillbaka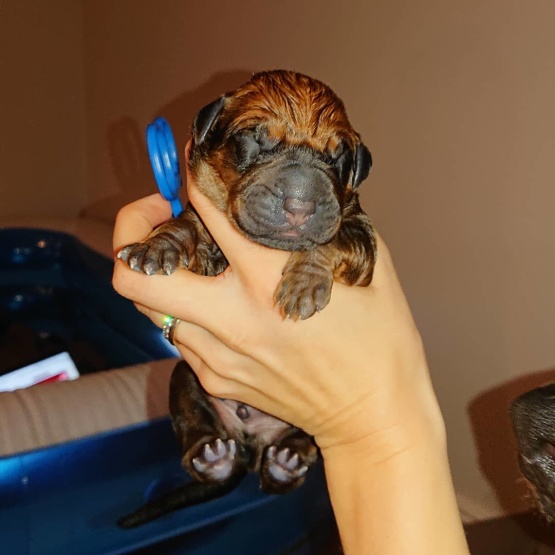 Today in the afternoon Saturday 8th of December Miras started to deliver her puppies. Up until now (the time is 00.33) she has delivered 7 puppies, 6 boys and 1 girl. She is doing a wonderful job with easy deliverys. She is resting well inbetween and caring for her little once.
At this point we have 1 correct boy, 3 boys with ridgefault, 2 boys ridgeless and 1 girl correct.
More updates will come tomorrow when they are all here and I have taken proper individual photos of them, and also slept a little!