Hailey 7,5 months old!
2022-01-07
« Tillbaka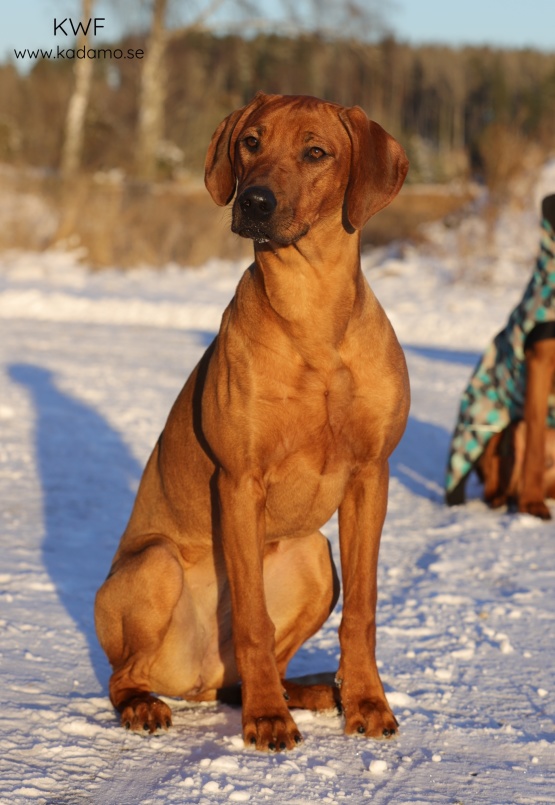 My little girl Kadamo The Girl Is Mine "Hailey" from the Michael Jackson-litter (Segra x Spencer) is now 7,5 months old and developing nicely. She is a very sweet girl, wonderful with our kids who just adore her.
She is a great dog to work with, such will to please and learns new things so fast. She does enjoy chewing on things... not always only her toys. The other day she had chewed and swallowed almost a whole leather leash... So I had to take her to the vetclinic where I work and give her medicine that made her vomit, and up came a lot of leather pieces...
So a very silly puppy still, but we love her!