Mother and daughter!
2019-03-02
« Tillbaka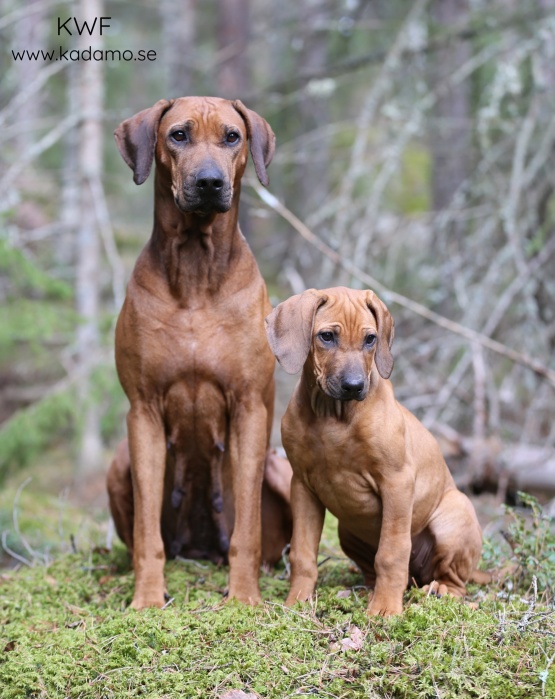 I got this lovely shot of Mira and Tiya yesterday during our walk in the woods. Mother Mira (CIB NORDUCH EECH DKUCH SEVCH RLDN RLDF LP1 Kadamo Bringin' It Back) is now 6 years and 3 months old, and her daughter Tiya (Kadamo Comin' home) 12 weeks old.
Some mixed photos of the dogs from the past few days can be seen below.