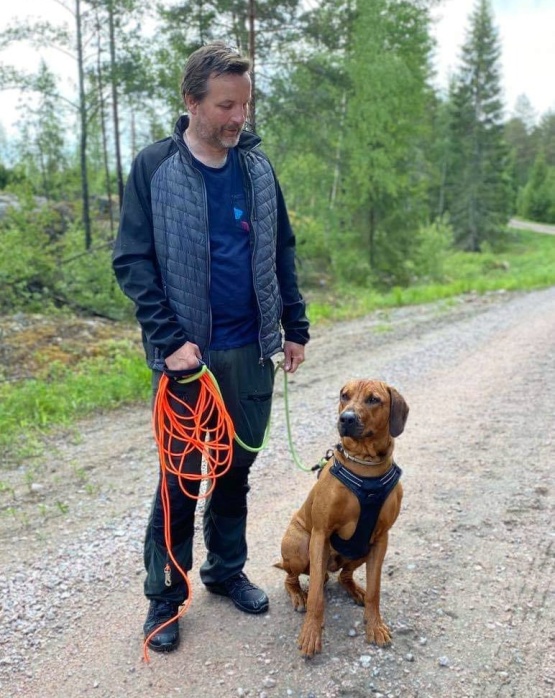 On Saturday handsome Kadamo I Was Made for Lovin You "Ace" from the Kiss-litter (Mira x Colin) won his third 1st prize in openclass bloodtracking and completed his Swedish Bloodtracking championtitle! Congratulations Peter and Helena for great training with him!
Läs hela inlägget »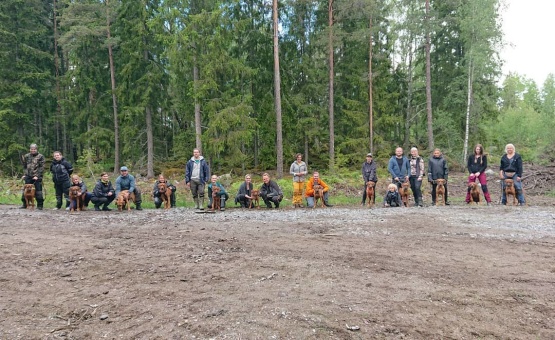 Today it was time to meet up with the Lion King-puppies (Mira x Colin) who is now 5,5 months old. Out of 14 puppies 13 lives in Sweden and 12 was able to come and participate today, so happy about that turn out! Thank you everyone for coming!
The puppies got to try bloodtracking for the first time and they all did so well. Look forward to see them develop into great trackingdogs!
Läs hela inlägget »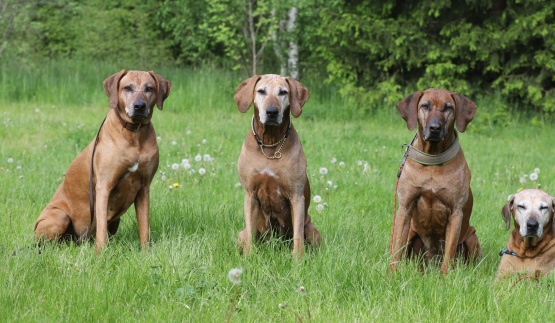 On Saturday these lovely ladies and their brother from the Beatles-litter (Moa x Wilson) turned 10 years old! Last night I had a nice date with Enya, Troya and Enya together with their mum Moa. So nice to have these lovely old ladies together again! They have one brother left, Atlas and we send our love to our angels Leo, Lotus and Nando who is no longer with us.
Thank you Camilla, Frida and Emma for coming and for taking such good care of your ladies!
Läs hela inlägget »
På grund av enormt stor efterfrågan är alla valpar under 2021 redan bokade. Nya kullar planeras till 2022, se under Planned Litters.
26 Sept BPH för L-kullen
3 Okt BPH för L-kullen