Puppymeeting with the Oasis-litter!
2022-09-18
« Tillbaka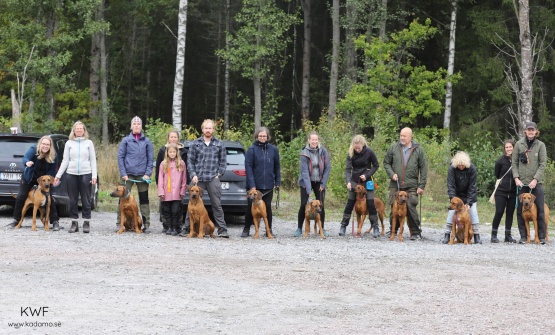 Yesterday I had a puppymeeting with the Oasis-litter (Tiya x Maddox) who are now 7 months old. It was time for them and their owners to try out some bloodtracking for the first time. We spend some nice hours in the woods and all dogs did well, enjoying playing with the hoofs and they all found their tracks and followed them to the end.
I am sure these young dogs will be great trackingdogs in the future! I took the opportunity to take some new individual photos of all the puppies present.