Long weekend in Riga!
2016-03-21
« Tillbaka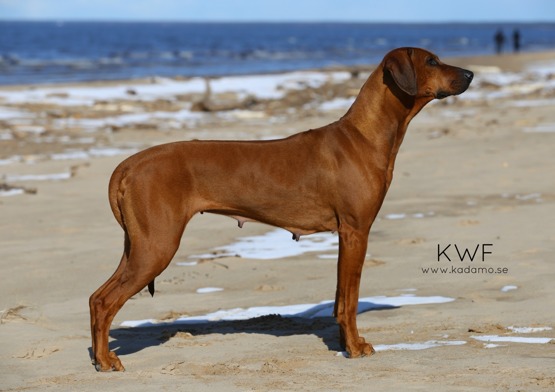 This weekend I took a trip with my family to Estonia and Latvia. We took the ferry on Thursday afternoon to Tallinn were we spend a few hours in nice weather walking around Old Town. It was windy and freezing cold and even though it was sunny we struggled to enjoy ourselves so started our drive towards Riga in Latvia.
We stopped for a nice walk in the woods on the way before arriving in our hotel in the evening in time for dinner and then rest.
On Saturday we went to the first day of two of the International Dogshow in Riga, today judged by Jan Coppens, breedentry 20.
Mira recieved Excellent and was placed as 3rd Best Championbitch.
On Sunday the show was judged by Liliane de Ridder-Onghena and breedentry was 21.
Mira today aswell recieved Excellent and CQ, finished 3rd in Championclass and 4th Best Bitch. Only one dog from the CAC...
After the show we drove out of the city and went for a nice walk on the beach and for the first time this weekend enjoying temperatures above 0 and more sunshine again!
On Monday we woke up to snow and had a bit of a relaxing morning at the hotel before it was time for us to check out. After that we drove to Old Town in Riga and walked around for a couple of hours and had some lunch. After this we still had some time before it was time to be on the ferry so we drove to Jurmala which we had heard nice things about.
All the way there it was snow/raining and cold but once we got there I stepped out on the beach the sun started to break trough the clouds.
We took a short walk before driving through the neighbourhood and watching all the big and beautiful houses. After this we headed back to Riga and got on to the ferry and had a nice buffé dinner and watch a movie before we all passed out in our beds!

Even though we did not get the results at the show that we wanted we had a nice time meeting lovely people and dogs aswell as doing a little bit of sightseeing!
A big thank you to all the friendly people we met around the ring this weekend! Hope to see you all in Sweden one day!