SEVCH
Kadamo The Girl Is Mine
"Hailey"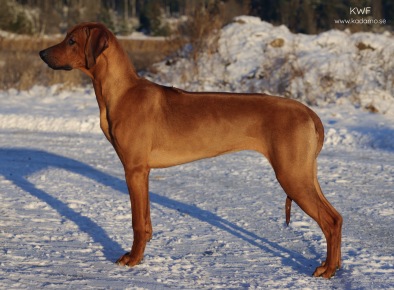 Hailey was born in my Michael Jackson-litter (5 puppies, 3 girls 2 boys) from AI between my girl Mira's daughter Segra and handsome German boy Spencer.
I was not planning to keep a puppy at home but this girl charmed her way into my heart early on. Such a sweet, loving and social girl, I just could not sell her.
I am happy to have a third generation Kadamogirl in the house, and I hope she will develop nicely and continue our legacy in the future.
2021/05/27 - 2023/07/18
Put to sleep due to disseminated histiocytic sarcoma.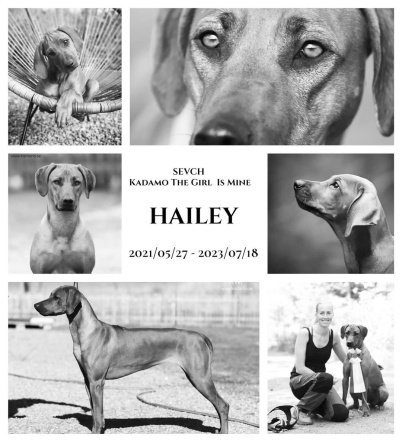 D.O.B: 2021-05-27
Sex: Female
Sire: Akono Nayoma Lajaani Spencer "Spencer"
Dame: SEVCH Kadamo Give Me a High Five "Segra"
Hips: A/A
Elbows: 0/0
Weight: 33 kg
Height:
Dental status: fullset correct bite
Health:
JME clear through parentege
DM free through parentege
Bloodtracking: Swedish Bloodtracking champion
Shows: Excellent in juniorclass
Owner: Karin Wolgast Fürst