Maddox 3rd Best Male at Int. Show in Eskilstuna!
2022-08-22
« Tillbaka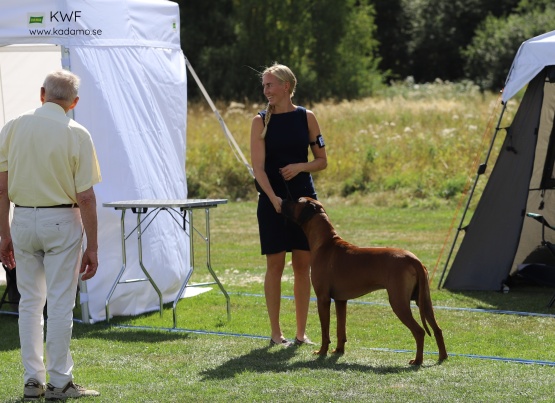 On Sunday it was time for another dogshow, International dog show in Eskilstuna judged by Harri Tast, Finland. He was probably the toughest judge I have ever shown for. Only half of the participating dogs received Excellent, not to mention championclass males with just one out of four got it... Luckily Maddox was one of them and he won the openclass with CQ and finished 3rd Best male.
Kadamo Rule Like Mufasa "Hector" from the Lion King-litter (Mira x Colin) was one of the dogs that only recieved Good. And the critique was not bad, he just got scared of the judged who tried to count all his teeth and the situation got akward for him. So no placement for him this time.
I had Hailey with me for her second show and well she got very good. She behaved beautifully in the ring and outside and her critique was good. Only complaint was that she lacks in bodymass which is true, so happy with that.
At the show we also got the company of Kadamo Force of Nature "Penny" from the Oasis-litter (Tiya x Maddox) and her owner Malin who where there to practise in the environment for future shows.