Dexter 2nd Best Male with R-CACIB!
2016-05-11
« Tillbaka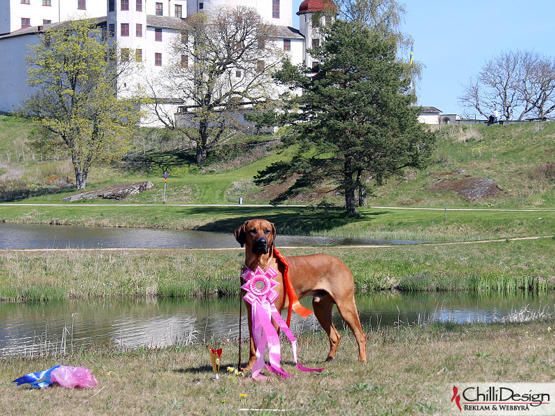 This past weekend Kadamo Nothing But Gold "Argos" from my Gold-littter (Kayla x Idde) and SEUCH FINCH EECH SEJW-12 Kadamo Rob Roy "Dexter" from my Drinks-litter (Moa x Argos) was shown at the International show in Lidköping, judge Lars Widén, Sweden.
First out was Argos finishing nicely 2nd Best Juniormale with Excellent.
In Championclass uncle Dexter showed off and he finished 2nd Best male with R-CACIB.
Way to go boys!