Michael Jackson-litter 1 year old!
2022-05-29
« Tillbaka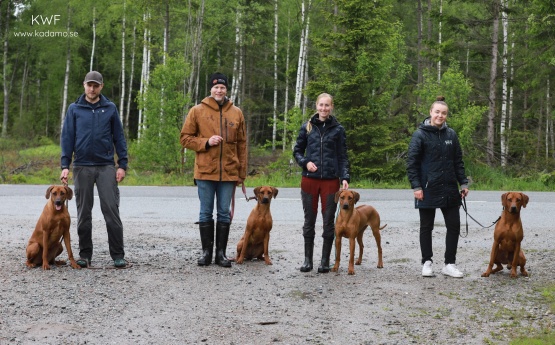 On Friday 27th of May my Michael Jackson-litter (Segra x Spencer) turned 1 year old. So yesterday we had a birthday party in the woods with some bloodtracking practising for upcoming aptitudetest. So nice to have all siblings together. This is my so far smallest litter with only four puppies, but it is also nice having this small group of wonderful people. So nice to meet both dogs and owners again.
Thank you for coming and fighting through the rain and scaring off wildboars with me!