Tor has passed the aptitudetest in bloodtracking!
2016-04-26
« Tillbaka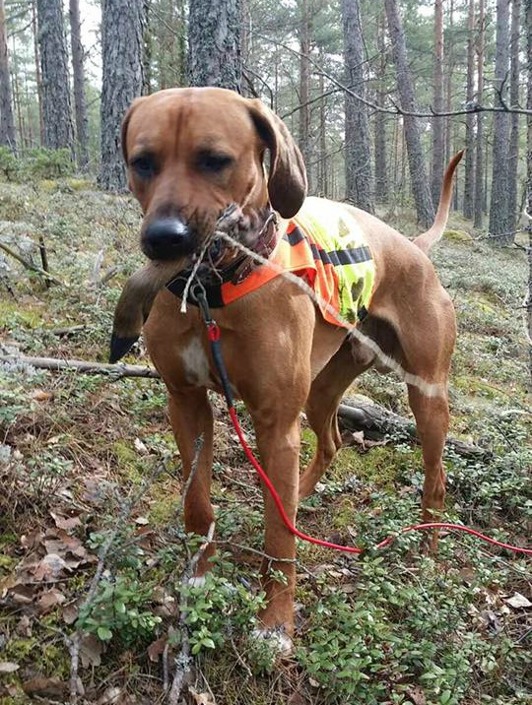 Kadamo Gold Rush "Tor" from my Gold-litter (Kayla x Idde) passed the aptitudetest in bloodtracking this weekend. This means that he can now start to compete in openclass and work his way towards his Bloodtracking Championtitle!
Tor was also X-rayed recently and unfortunately he did not get perfect scores. He got hips D/D and elbows 0/1. Tor does not show any signs of problems because of this and will hopefully live a long and happy life anyway!
He was the 7th out of 8th in the litter to be X-rayed. They are now 5 all clear both hips and elbows and 2 not clear. Our US export will be X-rayed later on.