Bloodtracking with the Nissan-litter!
2021-11-21
« Tillbaka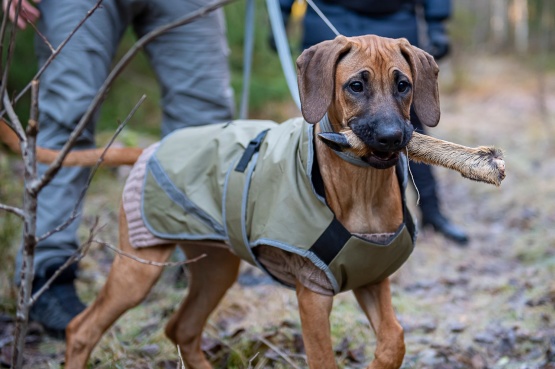 Today 6 of the puppies got to together to try some bloodtracking for the first time, 4 months old. They all quickly found the deerhoof interesting and enjoyed playing with it, carrying and chewing on it. So we left the dogs and laid our tracks before some theory.
All dogs got to go a track after that in the woods and they all found their hoofs. Great job and thank you everyone for coming. Thank you Jonny and Jakke for the nice photos!