Another great day in the woods!
2015-10-29
« Tillbaka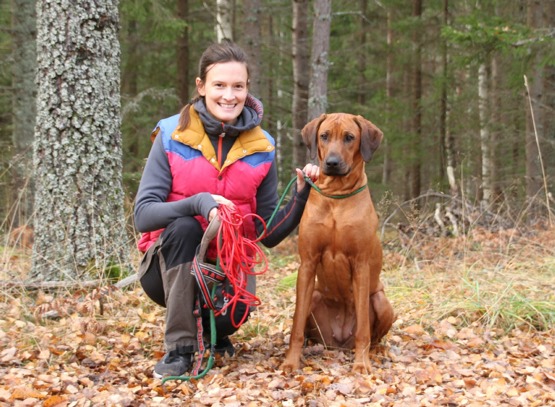 Today it was time for another day in the woods with the dogs. Today the last puppies also got to come along for a day outside!
Today Mira's sister Kadamo You'll Never Walk Alone "Luna" started her first openclasstrack and did a good job together with her owner Louise, and they recieved a 1st prize.
After her it was Koya's turned but her problems started right away. She had a bit of trouble finding the start but found a lot more wild animal poo...
She did track and work but not completely focused on the track. She is so young and I see these first tracks in openclass as pracise for her. I don't always manage to prepare tracks as old as 24 hours in woods with this much wild animal smells, so this is great for me.
So for Koya not a 1st prize today.
Kadamo Bloody Mary "Ebba" tracked again today with her owner Isabel and this girl is just a natural talent! She managed to track very well despite a lot of fresh distractions. So another 1st prize for her, only one more to go for her Bloodtracking Championtitle.
Ellen and the puppies really enjoyed the day, it was the first time for the puppies in the woods and they loved it. Walking around checking everything out.
The puppies were also great in the car sleeping the whole way there and home again.
Thank you all for a great day, let's do it again soon!