Tiya is growing everyday!
2023-03-12
« Tillbaka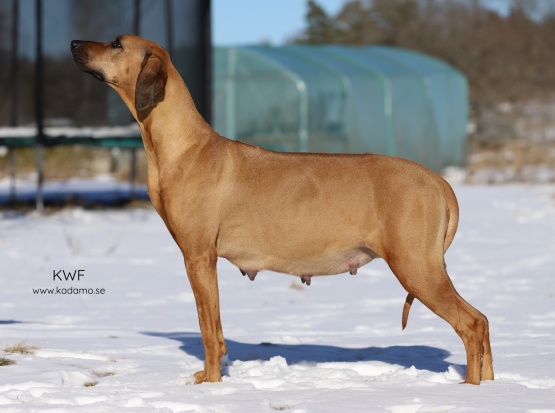 Tiya is today on day 41 of her pregnancy and she only has about three weeks left to go. She is growing so fast now and I wonder where it will end?! I think we can expect a big litter and a heavy last few weeks for Tiya!
I have updated the Pregnancy & Puppy Diary with some new photos of Tiya and her big belly.